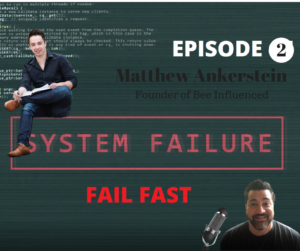 Interview with entrepreneur Matthew Ankerstein Founder of Bee Influenced in Edmonton Alberta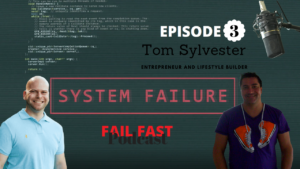 Tom Sylvester and Quin Amorim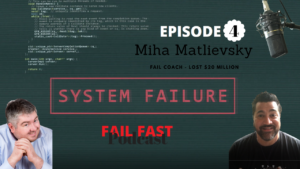 From Having $16 Million, to Negative $4 Million and Suicide Thoughts / Miha Matlievski Fail Coach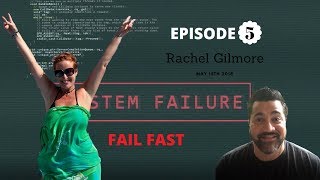 Rachel Gilmore - Speaker, Freedom Coach, Author and Mother - Fail Fast With Quin Amorim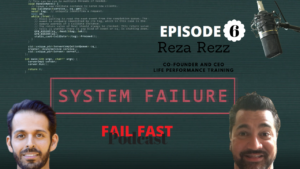 Interview with Co-founder, CEO and Business Coach of Mindset Performance Training Reza Rezz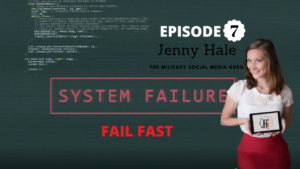 Videolytics Tools Compare SUMMARY 3 Total Views 1 Comments 2 0 SEO 0 of 20 suggested videos are from this creator This video's tags appear 12 times in title and description This video has (click to load) search results for its tags SOCIAL 0 facebook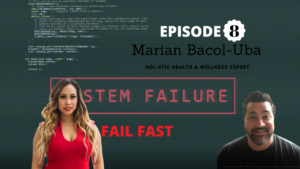 Sexual abuse, overdose in Hollywood, Holistic Health & Wellness Expert in Miami | Marian Bacol-Uba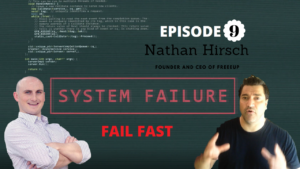 The Power Of Outsourcing To Scale Your Business Using VA (Virtual Assistant) Freelancers Online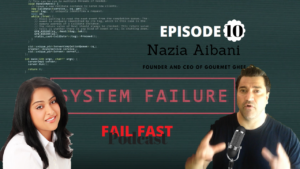 #10 Gourmet Ghee on Dr. Oz Show and No Deal With The Shark Tank's Barbara Corcoran - Nazia Aibani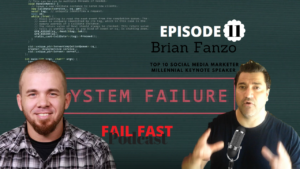 Top 10 Influencer in Social Media Marketing Brian Fanzo, millennial keynote speaker - iSocialFanz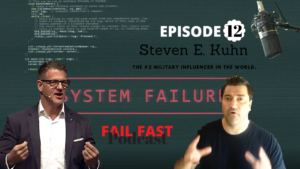 Top 2 Military Entrepreneur Influencer in the world a decorated combat veteran marketer Steven Kuhn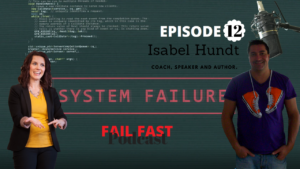 How Isabel Hundt, a Reiki Master Can See Color in You - Fail Fast Podcast with Quin Amorim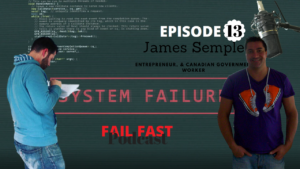 Canadian government worker and entrepreneur James Semple on Fail Fast Podcast with Quin Amorim #13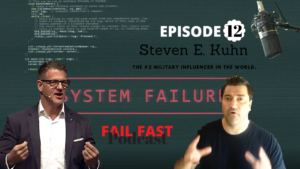 Interview with entrepreneur Matthew Ankerstein Founder of Bee Influenced in Edmonton Alberta
Tom Sylvester and Quin Amorim
From Having $16 Million, to Negative $4 Million and Suicide Thoughts / Miha Matlievski Fail Coach
Rachel Gilmore - Speaker, Freedom Coach, Author and Mother - Fail Fast With Quin Amorim
Interview with Co-founder, CEO and Business Coach of Mindset Performance Training Reza Rezz
Videolytics Tools Compare SUMMARY 3 Total Views 1 Comments 2 0 SEO 0 of 20 suggested videos are from this creator This video's tags appear 12 times in title and description This video has (click to load) search results for its tags SOCIAL 0 facebook
Sexual abuse, overdose in Hollywood, Holistic Health & Wellness Expert in Miami | Marian Bacol-Uba
The Power Of Outsourcing To Scale Your Business Using VA (Virtual Assistant) Freelancers Online
#10 Gourmet Ghee on Dr. Oz Show and No Deal With The Shark Tank's Barbara Corcoran - Nazia Aibani
Top 10 Influencer in Social Media Marketing Brian Fanzo, millennial keynote speaker - iSocialFanz
Top 2 Military Entrepreneur Influencer in the world a decorated combat veteran marketer Steven Kuhn
Quin Amorim Interviews the 2nd Top Military Entrepreneur Influencer in The World Steven Eugene Kuhn at the Fail Fast Podcast. What could be more interesting than a decorated combat veteran who turns failing businesses into success across Europe and the USA, and has been hand-picked to consult some of the most influential people in the world?
Best selling author Steven Eugene Kuhn wrote a book that became the best seller in 6 countries. Steven Kuhn was the mastermind behind the Lay Bag marketing campaigns that lead them to sell many millions of dollars per month.
HIT man: Steven has deep-rooted beliefs that building trust and rapport through a process he calls H.I.T. (Honesty, Integrity & Transparency). H.I.T. is the method in which Steven lives his life both professionally and personally.
Steven is a decorated United States Army combat veteran, speaker, author, and consultant who helps individuals dramatically improve their quality life through the consistent, conscious application of Honesty, Integrity, and Transparency.
Some of the books that have influenced Steven Kuhn: The richest man of Babylon - George Samuel Clason Think and grow rich - Napoleon Hill Super quotes book - Marcus Aurelius The Hathor material - Tom Kenyon
Where to find Steven Eugene Kuhn:
How Isabel Hundt, a Reiki Master Can See Color in You - Fail Fast Podcast with Quin Amorim
Isabel Hundt speaker, coach, and author of The Power of Faith-Driven Success.
Isabel Hundt is a certified  Transformation Coach, Speaker, Global Presence Ambassador, Empath-Warrior™, World-Visionary, Author of the book The Power of Faith-Driven Success 
– A Journey toward Living Your Dream by 30 (www.faithdrivensuccess.com) and Emotions Clearing Practitioner.
What a great interview with Isabel! She is an amazing person and an excellent coach.
We talked about her very unique gift of being able to read people's hearts through the language of color, her book, her failures and even the great family she has. We have lots in common, and we'll stay in touch for sure.
Education:
Bachelors Degree in Social Science (Sociology/ Psychology/ Political Science) from the University of Siegen, Germany ICF certified Ontological Life Coach Certified Reiki Master Emotions Clearing Practitioner
Isabel's website - https://www.isabelhundt.com
Isabel on Twitter - https://twitter.com/IsabelKHundt
Isabel Hundt on Linkedin - https://www.linkedin.com/in/isabelhundt/
Training - Theempoweredwarrior.com
Canadian government worker and entrepreneur James Semple on Fail Fast Podcast with Quin Amorim #13
Canadian government worker and entrepreneur James Semple on the Fail Fast Podcast with Quin Amorim.
James Semple shares a failure story from his early career.
Born and raised in Ontario, Canada, James Semple moved to Fort McMurray, Alberta to raise a family. Currently, James Semple works for the Canadian Government at the RMWB (Regional Municipality of Wood Buffalo).
James Semple is also a successful entrepreneur who co-owns one of the biggest kitchen cabinet companies in the municipality.
The City of Fort McMurray where James Semple currently lives was devastated by the biggest wildfire in Canadian history, back in 2016.
James loves the city of Fort McMurray, Alberta and will do anything to help bring it back to its full glory.