Refusing To Be Mediocre With Ashwin Jacob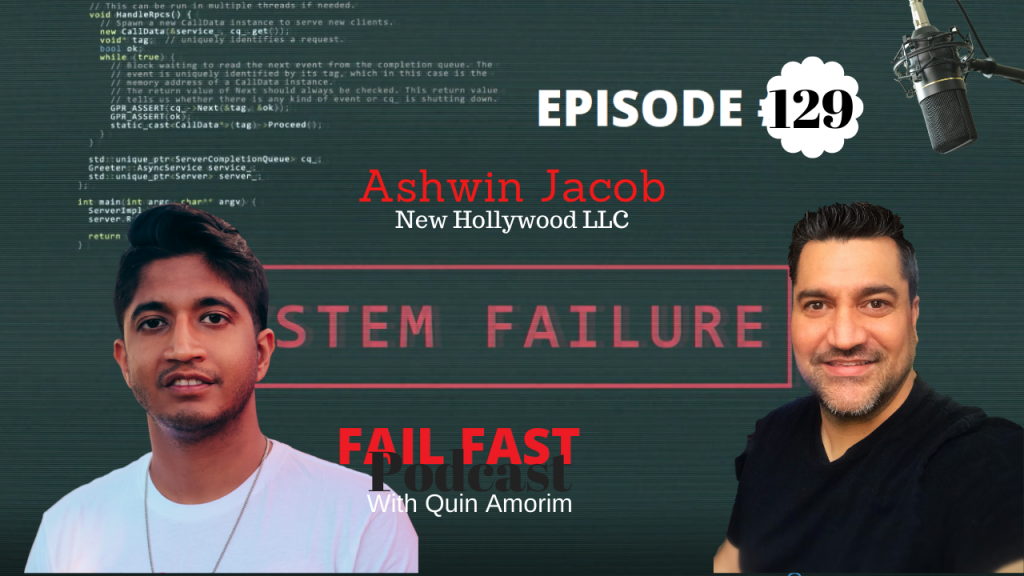 Ashwin Jacob,
He was destined to be mediocre. Growing up, he knew one thing – he'd have to work five times harder than the average person to get half as much.
At 19, he broke into the entertainment industry.
By 27, he moved to LA with less the $500 in his pocket, a leaky air mattress, and three months of rent paid.
Less than a year after moving west, he was working with Fortune 500 companies such as NBC Universal, Disney, BMW, and Microsoft.
Where did you grow up?
How did you get started?
What is New Hollywood LLC?
What exactly is talent management?
Obtained a Masters Degree in Integrated Marketing Communications
How to build a network with no contacts & no budget
Being around talent helps you grow your own social proof
The science of social relevance & the cool factor
While pursuing his Bachelor's degree in Marketing at Bentley University, he studied abroad in Florence, Italy
Other than talent management, Ashwin's work ranges from management consulting, strategy, optimization, marketing, and advisory roles; in the entertainment and technology sectors.
Connect With Ashwin Jacob
@ashwinjacob
ashwin@newhollywood.biz
https://ashwinjacob.com/starstuddednetwork/
https://ashwinjacob.com/