Successful Business Strategist And Entrepreneur – Shelley Willingham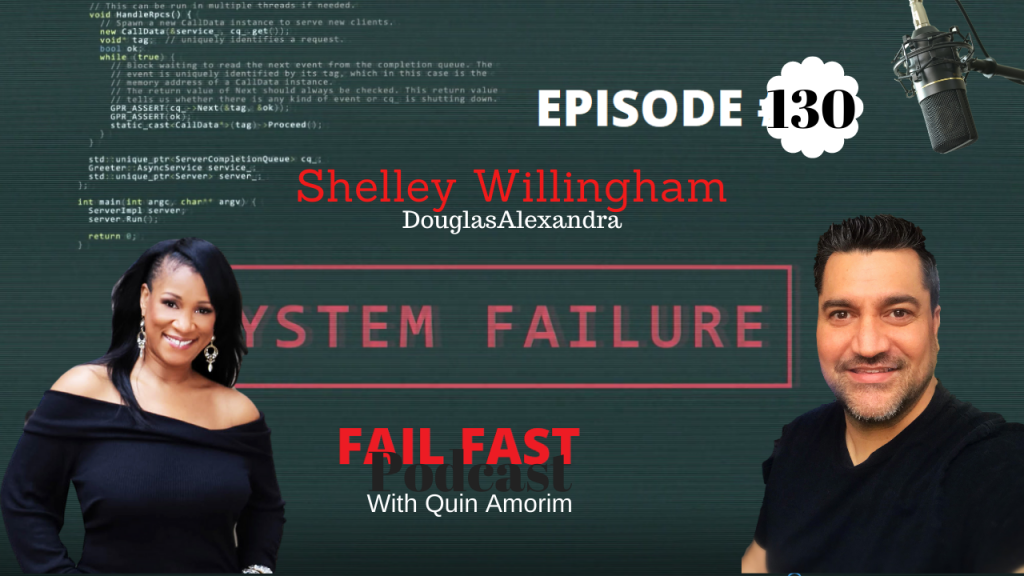 Podcast: Play in new window | Download
Subscribe: Apple Podcasts | Google Podcasts | Spotify | Amazon Music | iHeartRadio | Stitcher | Email | TuneIn | RSS | More
Shelley Willingham a successful business strategist and entrepreneur.
She founded Vision and Passion International, LLC (VPI) in 2017 to focus on projects that simply set her soul on fire. Within the VPI portfolio are Douglas Alexandra, a digital marketing and brand activation firm and Pretty & Powerful, a movement for women set to launch 2021.
Recently, she joined The Diversity Movement to lead their business strategy efforts.
Shelley is a graduate of the University of North Carolina at Chapel Hill and earned her master's degree at Northeastern University. She started her corporate sales and marketing career at Pitney Bowes before starting her own marketing and sales consulting firm, Creative Strategies Unlimited, Inc., based in Raleigh, NC in 2000.
In addition to her entrepreneurial pursuits, she served as the first Managing Director in Charlotte, NC for eWomenNetwork, a resource for connecting women-owned businesses worldwide.
She also developed a seminar for Duke University's Nonprofit Management Certificate Program entitled, Purpose-Driven Marketing for the Nonprofit.
In 2003, Shelley founded the National Organization for Diversity in Sales and Marketing (NODSM), a company focused on helping corporate America recognize the increasing purchasing power of diverse segments.
Additionally, NODSM helped organizations effectively market to these groups without using stereotypes or being offensive.
Some of her clients included Merrill Lynch, Young & Rubicam, Allstate Insurance, American Family Insurance and Turner Broadcasting.
Because of her success in the multicultural space, Shelley was asked to partner with FORTUNE Magazine on a special diversity section in 2006.
In 2007, when the market turned, her business started to struggle. One of her major clients was acquired by another company and the contract was not renewed. In 2011, she made the difficult decision to close the doors of the very company that got her featured in FORTUNE. She lost it all, but through this loss found her true calling and a new beginning.
Today, Shelley shares her expertise by coaching entrepreneurs and small business owners, speaking at various non-profit and business events and facilitating sales trainings, marketing workshops and leadership conferences. She's also a frequent on-air contributor to CNBC.
She's been a featured presenter at the Fuqua School of Business at Duke University as well as the Kenan-Flagler School of Business at the University of North Carolina at Chapel Hill.
She's delivered presentations to several flagship organizations including, Allstate Insurance, Merrill Lynch, GE Healthcare, Met Life, Radio One and various women's business groups and leadership summits.
Shelley is very active in the community as a board member and major gifts colonel for the Alexander YMCA, a member and chair of the fundraising committee for the Raleigh-Wake Chapter of Jack and Jill of America and she is a proud member of Alpha Kappa Alpha Sorority, Inc.
Shelley is passionate about supporting entrepreneurs in their business pursuits. Through private coaching, group coaching programs, masterminds, and luxury retreats, she helps entrepreneurs build high-growth businesses.
FB: https://www.facebook.com/shelleywillinghamh
IG @shelley_willingham
Linkedin: https://www.linkedin.com/in/shelleywillinghambusinessstrategist
Clubhouse: @shelleywillingh