From Suck to Success With Todd Palmer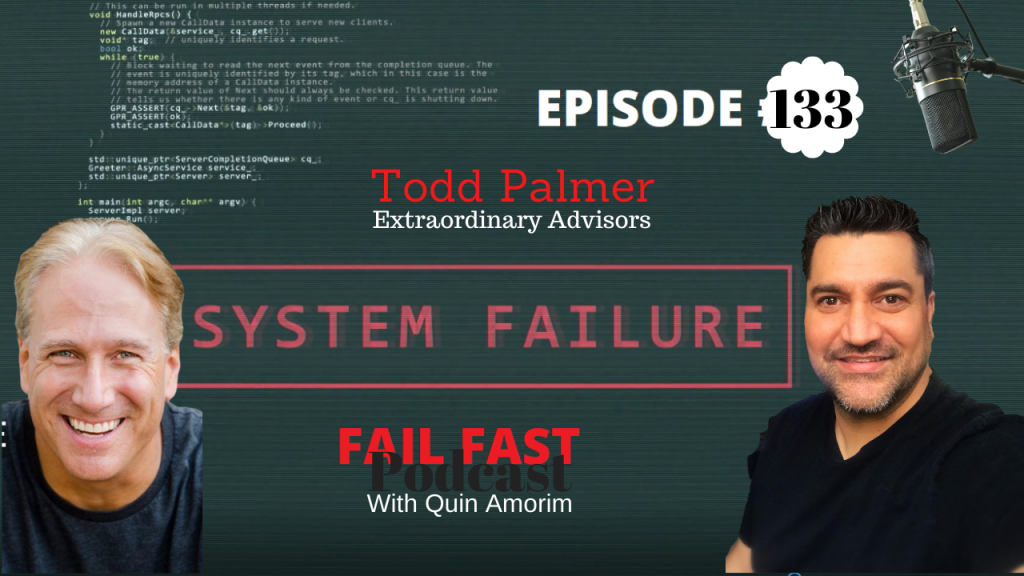 Podcast: Play in new window | Download
Subscribe: Apple Podcasts | Google Podcasts | Spotify | Amazon Music | iHeartRadio | Stitcher | Email | TuneIn | RSS | More
Todd Palmer, From Suck to Success: a Guide to Extraordinary Entrepreneurship

If you missed that episode, Todd was $600K in debt, and from that, he ended up climbing out to making the inc 5000 list 6 times!
So that book title does have a huge meaning. (From Suck to Success)
Tod is the CEO of Extraordinary Advisors
 Welcome back Tod
Congrats on the new book, I love the lemon on the cover, that is genius
The first couple of times I read the title I read Stuck instead of Suck
Was the book being worked on before 2020 or is this written during Covid?
How long did it take to make a Bestseller list on Amazon?
How has covid affected you?
What was the biggest or best pivot you have seen?
What is IKIGAI?
How did you hockey stick your business?
What is your biggest business frustration?
It's happening for you, not to you
The book is a collection of concepts & stories, including many 2020 covid pivots, that helped leaders deal with chaos & crisis.
The first half of the book addresses mindset issues, that help people get unstuck. 
The 2nd half of the book is a collection of strategic & tactical best practices to grow both the readers personal life & business.  
——————————————————————————-