Sr. VP of Programming of iHeart Media & Talent Coach – Erik Johnson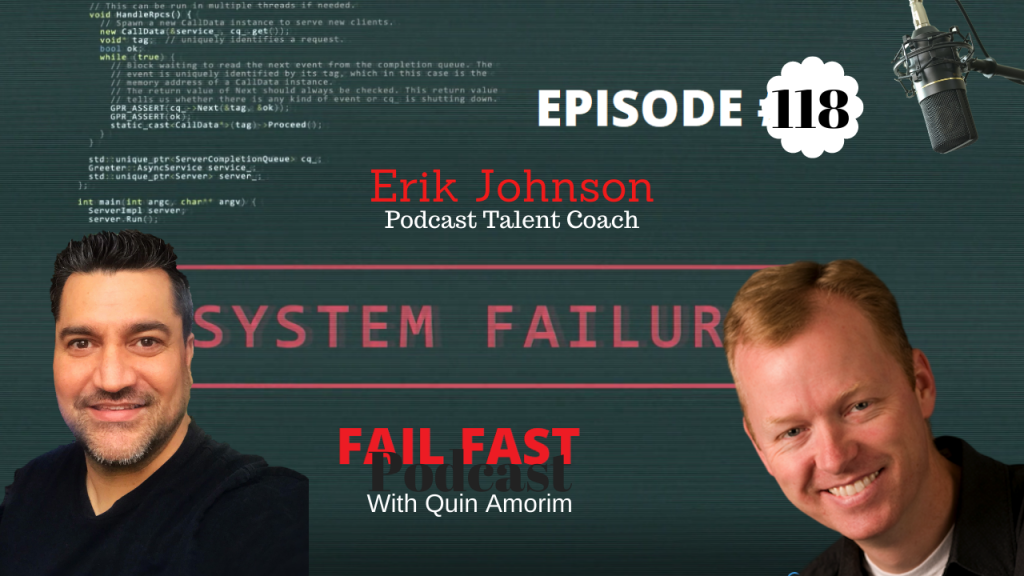 Podcast: Play in new window | Download
Subscribe: Apple Podcasts | Google Podcasts | Spotify | Amazon Music | iHeartRadio | Stitcher | Email | TuneIn | RSS | More
Erik Johnson a nationally recognized talent coach who has been near the top of radio ratings since 2000.
Sr. VP of Programming – iHeart Media 12 years

Erik Johnson has made a career in public speaking, marketing, coaching and solving problems for clients
Erik holds a Masters of Business Administration and Bachelor's of Architectural Science from the University of Nebraska.
He is the Public Address announcer for the Omaha Lancers of the United States Hockey League.
He spends time coaching high school state hockey champion Millard West High School and other hockey teams as a USA Hockey certified Level 5 coach.
Questions for Erik Johnson
How did you get into radio?
What have the biggest changes been?
Does everyone need a $2000 sound setup?
What are the advantages of having good hosting?
What are some of the do's and dont's of podcasting?
Most people start a podcast to make ad money
What is the right reason to start a podcast?
Is storytelling needed in podcasts?
What's the main reason people will come back to a podcast?
Top tips for a successful podcast
What can someone do to improve their podcast this week?
Should a podcaster be on other podcasts?
Impostor syndrome kills many podcasts?
Most important. How can podcasts be used to grow a business?
You don't just teach the technical side of podcasting but you teach the art of podcasting?
Links to Erik Johnson