#31 The founder of Magical Mindfulness – Jen Moff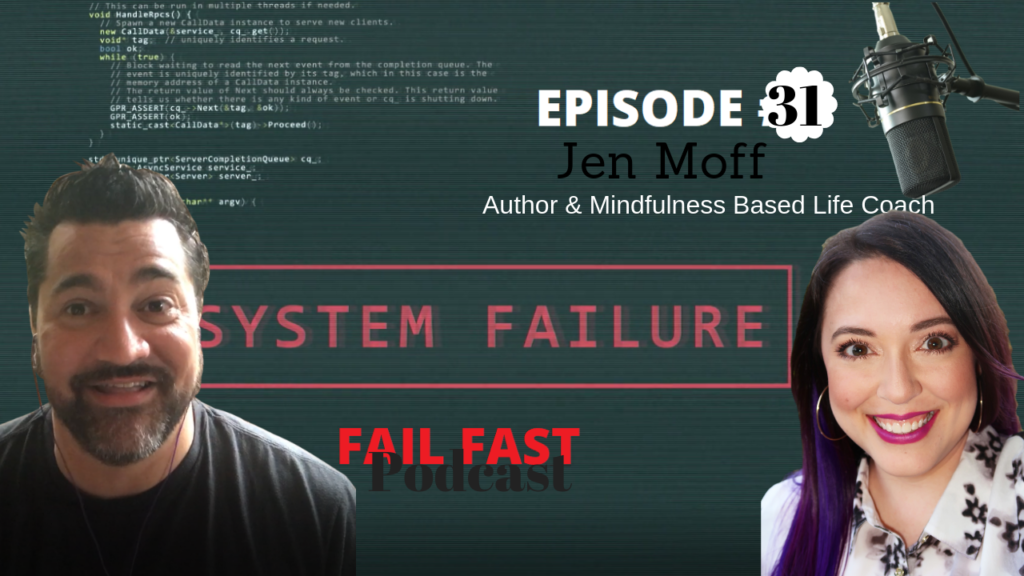 Podcast: Play in new window | Download
Subscribe: Apple Podcasts | Google Podcasts | Spotify | Amazon Music | iHeartRadio | Stitcher | Email | TuneIn | RSS | More
The founder of Magical Mindfulness Jen Moff in on the show today!
Jen empowers burned-out, professional women to invest in themselves so they can step out of the shadows and into the spotlight.
She's the author of The Mindful Life Map
Jen Moff
A learning and development professional by trade, she most recently worked with Toast, the all-in-one restaurant technology platform (one of the fastest growing SAAS companies in the US according to Deloitte's Technology Fast 500™).
Less sugar and more spice, Jen is a former actor with on-point comedic timing.
A domestic violence survivor and mental health advocate, her areas of expertise include the intersections of leadership and employee experience, play and personal development, as well as relationships and spiritual growth.
Self-proclaimed foodie, Jen loves breakfast buffets, ques, and Japanese hibachi.
In her spare time, she enjoys horseback riding and using makeup as a creative outlet / self-care tool.
Jen currently lives in Boston, Massachusetts with her six indoor plants.
Some questions asked and some meant to be asked:
Tell us who you are and your story
There are a couple misconceptions some people have about abuse
1- Abuse is normally physical when in reality it can be worse than that
2 – Anyone that is in an abusive relationship had a choice to leave immediately when in reality it's not that straightforward
How do you use what you learned the hard way, to help other women?
Are there any signs when starting a relationship that it could be abusive?
Someone that is on a first relationship has nothing to compare to, so there's a chance they don't know its abusive?
How about your parent's relationship, could you use that as a comparison?
In some situations a bad parent relationship can make your bad relationship seem normal, do you agree?
Going through abusive relationships, it would have been very easy for anyone to just assume, "I am not enough" or " I deserve this"… So, how can someone going through that right now, find self-love and know that nobody deserves it, and you have the power to stop it
Besides abusive relationships, there's also work relationship abuse. Like mentally abusive bosses. I've been through that and it took me many years to even realize I was in
Extras
Jen Moff has a Bachelor of Fine Arts in Communication and Public Relations.
Jen Moff also received a Certified Relationship Specialist designation from the American Psychotherapy Association.
Jen Moff's website : http://thejenmoff.com/
Jen's Linkedin: https://www.linkedin.com/in/thejenmoff/
Jen's Book: The Mindful Life Map