Joshua Lisec – Award-Winning, #1 International Bestselling Certified Professional Ghostwriter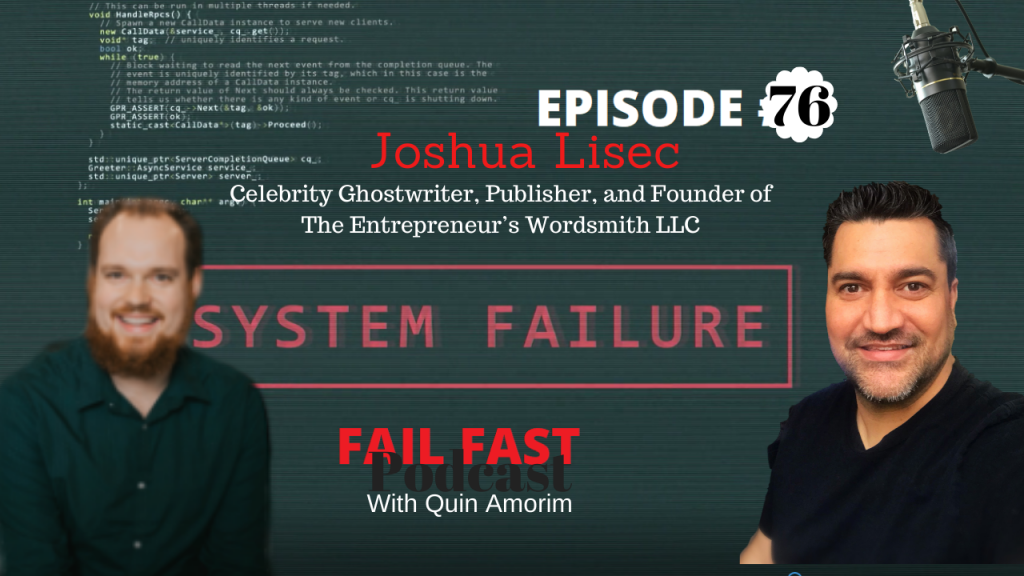 Podcast: Play in new window | Download
Subscribe: Apple Podcasts | Google Podcasts | Spotify | Amazon Music | iHeartRadio | Stitcher | Email | TuneIn | RSS | More
JOSHUA LISEC
Joshua is the world's only award-winning, celebrity-recommended, #1 international bestselling Certified Professional Ghostwriter.
Joshua Lisec helps authors manifest the mission behind their voices.  
He is the founder of The Entrepreneur's Wordsmith LLC,
He is Ohio's first Certified Professional Ghostwriter, a multiple-time #1 International Bestselling Ghostwriter, a Forbes Contributor ghostwriter, a TEDx speaker, and a two-time published novelist.
Since 2011, Joshua has ghostwritten forty books.
Joshua has been featured in TED, TEDx, Foundr Magazine, American Express, Yahoo!, Fatherly, The Huffington Post, and numerous other outlets.
Questions:
What is a ghostwriter for a book?
What are some tips about book marketing for self-published authors that you can share?
If someone wants to hire a writer for a book instead of writing it themselves, what are the pros and cons of working with a professional ghostwriter?
How did you go from authoring your own books to becoming a ghost writer?
Joshua, you call yourself a celebrity ghostwriter; what's the difference between what you do and the work of a freelance writer, a book coach, a developmental editor, and a line editor?
What do you tell aspiring authors who want to go the traditional publishing route, who want to know how to get a book publishing deal?
Company:
The Entrepreneur's Wordsmith LLC
https://www.linkedin.com/in/joshualisec/
https://entrepreneurswordsmith.com
https://www.youtube.com/user/joshualisec