Stop Selling, Start Closing – KAYVON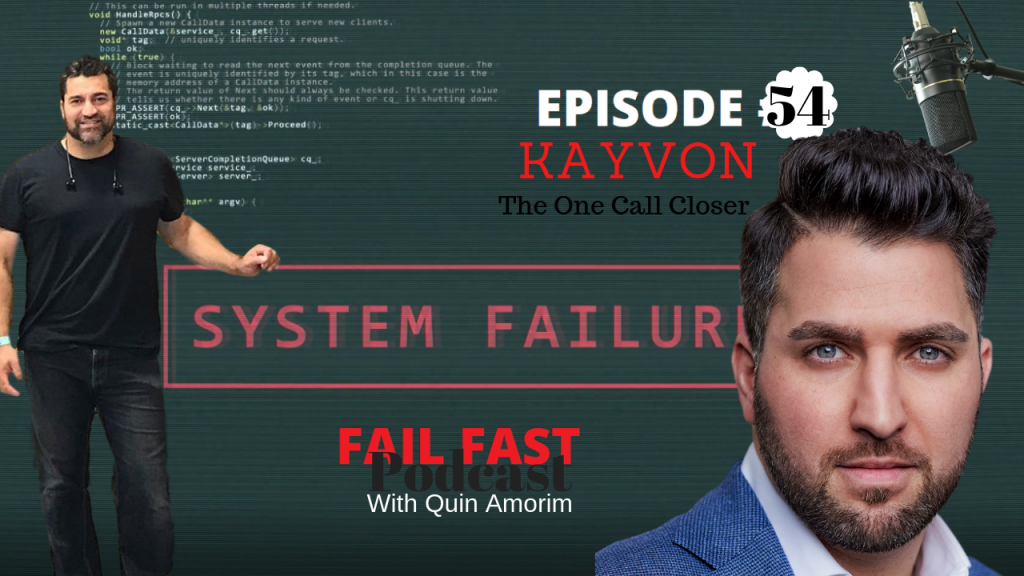 Podcast: Play in new window | Download
Subscribe: Apple Podcasts | Google Podcasts | Spotify | Amazon Music | iHeartRadio | Stitcher | Email | TuneIn | RSS | More
The one name man master of Sales and Closing, Expert Keynote Speaker…
KAYVON
Kayvon went from being Canada's #1 pharmaceutical sales representative to creating a multimillion-dollar coaching program.
His ambition, drive, and confidence has led to his domination in the industry and his world-renowned abilities for all things sales
Kayvon went from $150k in debt to $100k in month
Who is Kayvon the person?
why only one name?
Have you always been super confident?
How did you get to become the One Call Closer
What is the #1 secret all sales peoples need to know
What is the difference between selling and closing
What are some tips for High Ticket coaches
How do you set up the call with authority
He started his passion for selling at the young age of 13 where he got his first sales job as a junior sales assistant at the local furniture store.
what is a high ticket item?
do you sell physical items?
what systems do you use in your business to generate leads?
Where do you want to go from here?
Kayvon read 400 books, did over 800 presentations on over 100 stages all over the world, and even spoke at the Business Expert Forum at Harvard University.
Kayvon has Helped Thousands of Coaches, Entrepreneurs, Consultants, and Service Professionals Close More Sales in Just One Phone Call Through His Unique, Individualized 1-on-1 System and Proprietary Process.
STOP SELLING, START CLOSING