Doing Visual Effects For Lord Of The Rings, X-Men, Matrix – Mr. Ollie Rankin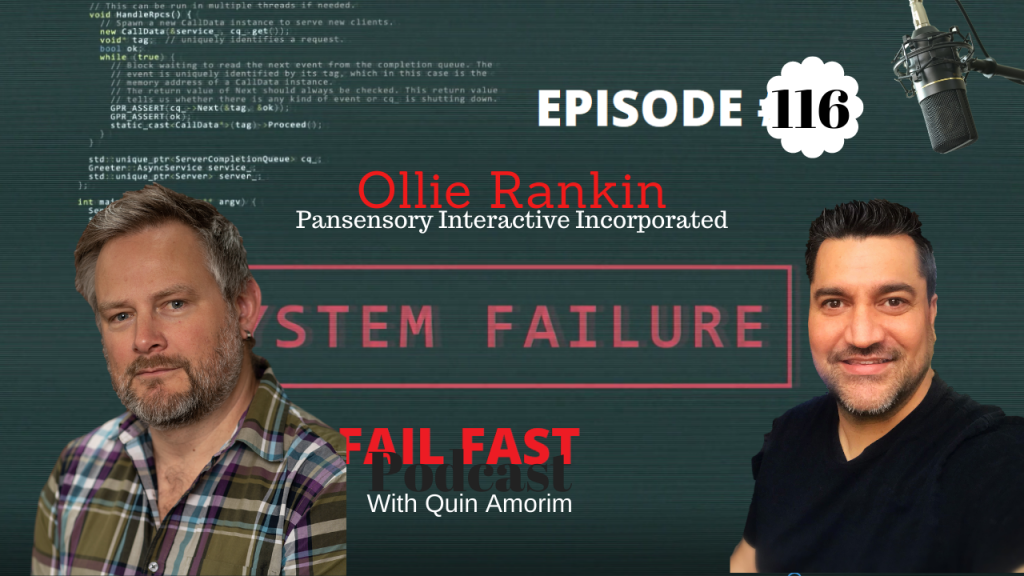 Podcast: Play in new window | Download
Subscribe: Apple Podcasts | Google Podcasts | Spotify | Amazon Music | iHeartRadio | Email | TuneIn | RSS | More
Ollie Rankin
Ollie Rankin is a multidisciplinary storyteller and artist who spent two decades working at the forefront of the global visual effects industry, we're talking about Lord of the Rings to Alice Through the Looking Glass.
He is the founder and CEO of Vancouver-based immersive content production company, Pansensory Interactive, through which he created the interactive virtual reality film, Downloaded, which is currently on the international festival circuit.
In addition, he performs as a spoken word poet, musician, comedian, and public speaker.
Questions for Ollie Rankin
What was it like working on franchises like the Lord of the Rings, Matrix, X-Men, and Alice in Wonderland?
What did you learn from twenty years in the feature film visual effects industry that you apply to your own work now?
How did you get into the field of virtual reality?
Do you think virtual and augmented reality are ever going to be as big a part of the culture as the smartphone is now?
What does Pansensory Interactive do, exactly?
Companies like Microsoft and Magic Leap are targeting enterprise use cases for mixed reality, what makes you think there's going to be a consumer and entertainment market?
What do you think are some of the most transformative applications of spatial computing that we haven't even seen yet?
Can you tell us about some of the other startups you're involved with?
Have you ever been involved with VR games?
What kind of processors, ram, etc are we talking about to do your work?
What is the movie Download?
Company
Pansensory Interactive Incorporated
Links
https://pansensory.com
https://linkedin.com/in/ollierankin
https://facebook.com/ollierankin
https://twitter.com/@Ollie_Rankin
https://twitter.com/@pansensory
https://facebook.com/pansensory
https://downloadevr.com