#18 How To Create a High-Performance Culture – Arthur Carmazzi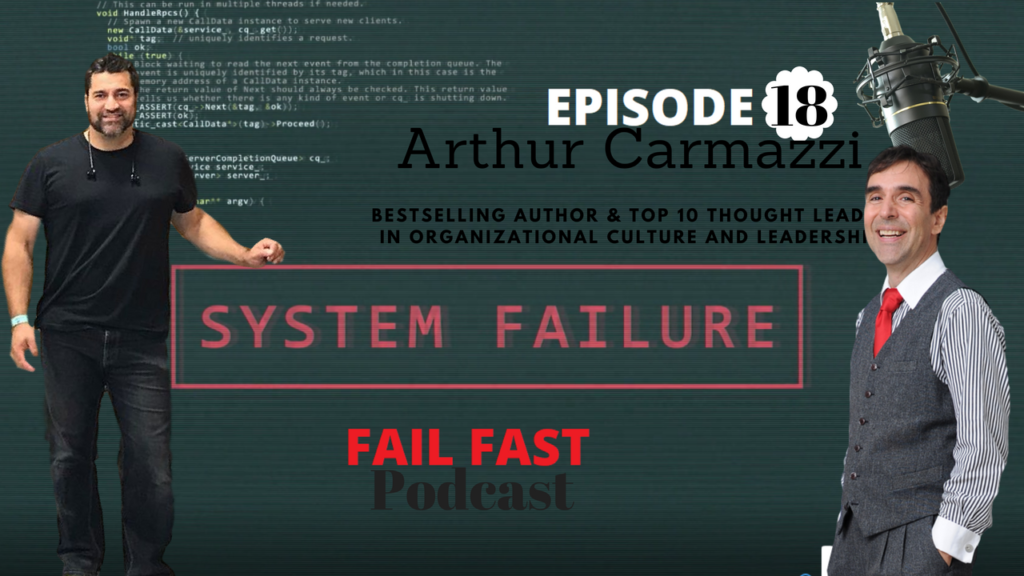 Podcast: Play in new window | Download
Subscribe: Apple Podcasts | Google Podcasts | Spotify | Amazon Music | iHeartRadio | Stitcher | Email | TuneIn | RSS | More
#18 Bestselling Author with 11 books specializing in psychological leadership – Arthur Carmazzi
Today's guest is a Bestselling Author of 11 books specializing in psychological approaches to leadership.
He's one of the world's top 10 thought leaders in organizational culture and leadership.
He's the founder of the Directive Communication Psychology, a Ted X speaker, and He's the Co-Founder of The Kingsley Leadership Academy
Arthur Carmazzi
Tags: #companyculture #leadership #ArthurCarmazzi #Bestsellingauthor #organizationalculture
Arthur Carmazzi, Bestselling Author you have 11 books, founder of several businesses and organizations, Be but it all starts with an extraordinary half a million dollar in Dept FAILURE.
Questions:
1 -How does one get into 500K in dept, and more importantly, how does one get out?
2 – how did failure support your success?
3 – Artur you have a game that helps organizations gamify work processes, tell me about it
4- how do you create a high-performance culture?
5- how do you develop leaders with the Gen Z?
6- How can you have a leadership high school with no teachers?
7- You are the developer of the CBCI (Colored Brain Communication Inventory) What is this
8- HDMA what does it stand for and what is it?
9- Why 97% of family businesses fail beyond the 3rd generation
10- How brain science support learning and clarity?
11(- How do you set up teams for success and predict their success accurately? )
12- What are some psychology hacks parents can leverage to optimize child development?
13 – Why Bali Province, Indonesia
The Kingsley Leadership Academy
Books:
"The 6 Dimensions of Top Achievers"
"Identity Intelligence"
"The Psychology of Selecting the RIGHT Employee"
"Lessons from the Monkey King"
"Architects of extraordinary team culture"
Links:
www.kingsleyleadership.academy
books: