#16 Tank Commander Veteran addiction & homelessness to million dollar business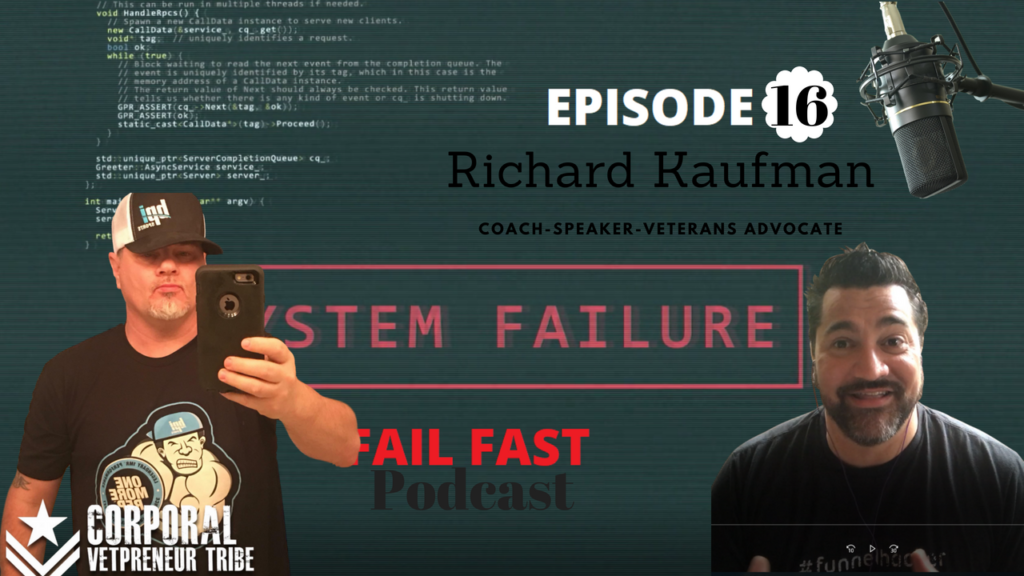 Podcast: Play in new window | Download
Subscribe: Apple Podcasts | Google Podcasts | Spotify | Amazon Music | iHeartRadio | Stitcher | Email | TuneIn | RSS | More
Veteran addiction
Retired Us Army Veteran who has gone from drug addiction and homelessness to running a million dollar business.
Veteran addiction
Experienced General Manager with strong sales professional with a Sports nutrition focused in Foods, Nutrition
Richard Kaufman joined the military at a very young age, but by the age of 20 he was addicted to alcohol and drugs and had to get out.
After cleaning up, Richard re'joined the military where he stayed for the next 23 years!
Richard Kaufman ended up becoming a tank commander by the end of his career, but it didn't end there for him.
Richard Build a beautiful family and now besides running a million dollar store, he helps other veterans with addictions.
About 6 years ago Richard Kaufman lost vision in one of his eyes due to an accident, but instead of stopping him, it didn't even slow him down.
Richard sees only positive things in everything, and it was a huge pleasure talking to him.
Richard has read over 6000 books so, he can be fluent and able to speak to anyone about anything.
If you want to find Richard Kaufman search for his own hashtag that was personally recommended to him by Gary Vaynerchuk
#supplementGuyNJ 
Veteran addiction and depression is something very serious as the number of Veteran deaths by suicide to be 22 per day
22 veterans a day!!!
I wish Richard Kaufman all the best, and I hope he can help or save as many people as possible
Richards favorite books:
Jab Jab Jab right hook – By Gary Vaynerchuck
Daymond John  – Rise and grind
Social Media:
Kaufman's Twitter: https://twitter.com/rickkaufman07?lang=en
Kaufman's Linkedin Profile: https://www.linkedin.com/in/richard-kaufman-989757139/
Kaufman's Instagram profile: https://www.instagram.com/explore/tags/supplementguynj/
Kaufman's hashtags:
#comeback #redemeption #miracle #clean #sober #veteran #drug addiction #homeless #supplementguynj #richardKaufman
CONTACT RICHARD IF YOU HAVE ANY ADDICTION, HEALTH, FITNESS RELATED QUESTIONS.
Thanks for listening, watching or reading the Fail Fast Podcast
Quin Amorim