#10 CEO of Gourmet Ghee From Dr. Oz Show To Fail Fast Podcast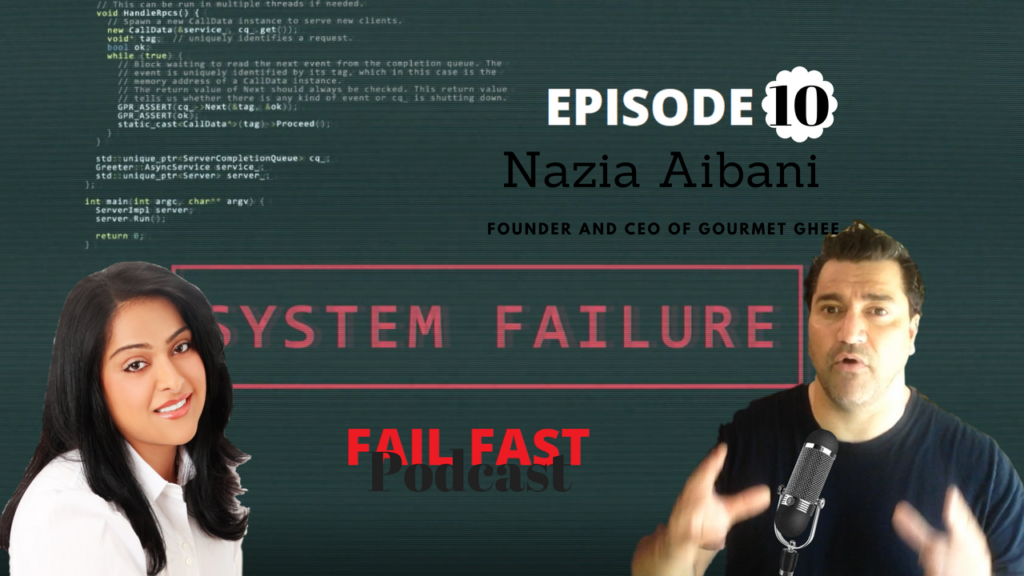 Podcast: Play in new window | Download
Subscribe: Apple Podcasts | Google Podcasts | Spotify | Amazon Music | iHeartRadio | Stitcher | Email | TuneIn | RSS | More
Nazia Aibani Ceo and founder of Gourmet Ghee on Dr. Oz Show With The Shark Barbara Corcoran.
Nazia Aibani the founder and CEO of Gourmet Ghee company, was on the Dr. Oz show with Barbara Corcoran presenting the benefits of her gourmet ghee butter.
Nothing will stop Nazia Aibani from pursuing her dream of putting the real Ghee Butter on shelves all across the country.
Make sure to watch the video or listen to the Fail Fast Podcast on iTunes, Google Play, Stitcher, IHeart Radio, and everywhere you can listen to Podcasts
Ghee butter benefits
Gourmet Ghee
Nazia Aibani
Quin Amorim
Fail FAst
Dr. Oz