#11 Top 10 Social Media Marketing Influencer Brian Fanzo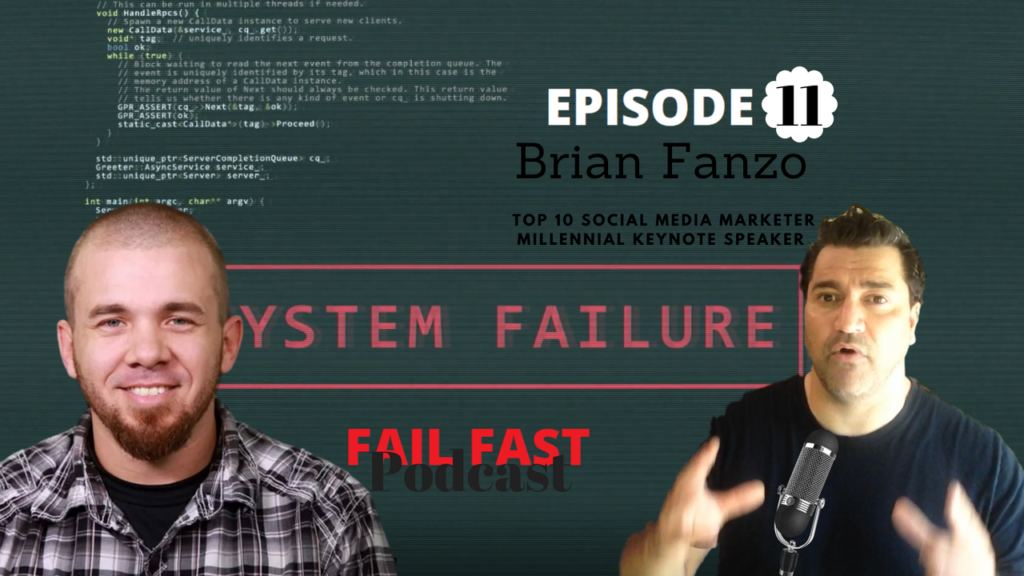 Podcast: Play in new window | Download
Subscribe: Apple Podcasts | Google Podcasts | Spotify | Amazon Music | iHeartRadio | Email | TuneIn | RSS | More
He's a millennial keynote speaker who has worked with the department of defense in cybersecurity, he's helped launch digital strategies with brand's like Dell, Adobe, Applebees, IBM, you name it! Brian Fanzo
Top 10 Social Media Marketing Influencer Brian Fanzo founder of iSocialFanz
Today's guest is one of the top 10 social media influencers in 2017 according to Onalytica stats.
I would like to welcome Brian Fanzo.
– Father of 3 girls all under the age of 8
– the host of 2 podcasts
– Been to over 70 countries
He is on youtube, huge on Twitter, halfway to maxing out LinkedIn connection limit, Tumblr, Instagram, Facebook, etc
Brian Fanzo has the "Caos is the new normal" mentality
Here are some of the points Quin Amorim asked about:
– Storytelling at the NSA
– Spoke at Social Media Marketing World – That's one of the worlds largest events
– How nervous are you before going on stage
– How do you prepare for the stage?
– Apple beest story 1 billion page views
– What are your favorite platforms for marketing besides FB who we know is the 500 lbs gorilla
Brian Fanzo inspires, motivates and educates businesses on how to leverage emerging technologies and digital marketing to stand out from the noise and reach the millennial and generation z consumers.
He has a diverse background working for the Department of Defense in cybersecurity, then as a technology evangelist at a booming cloud computing startup and is currently the founder of iSocialFanz which has helped launch digital and influencer strategies with the world's most iconic brands like Dell EMC, Adobe, IBM, UFC, Applebees and SAP.
A proud pager-wearing millennial and Dad of three girls, Brian hosts two podcasts (FOMOFanz & SMACtalk), has traveled to over 70 countries and has spoken at many of the worlds largest events including SXSW, Social Media Marketing World, CES, Mobile World Congress.
Brian's Books:
Jab Jab Jab, Right Hook – Gary Vaynerchuck
Youtility – Jay Baer
Know exactly what to say – Phil Jones