#12 Top 2 Military Entrepreneur Influencer in The World – Steven Kuhn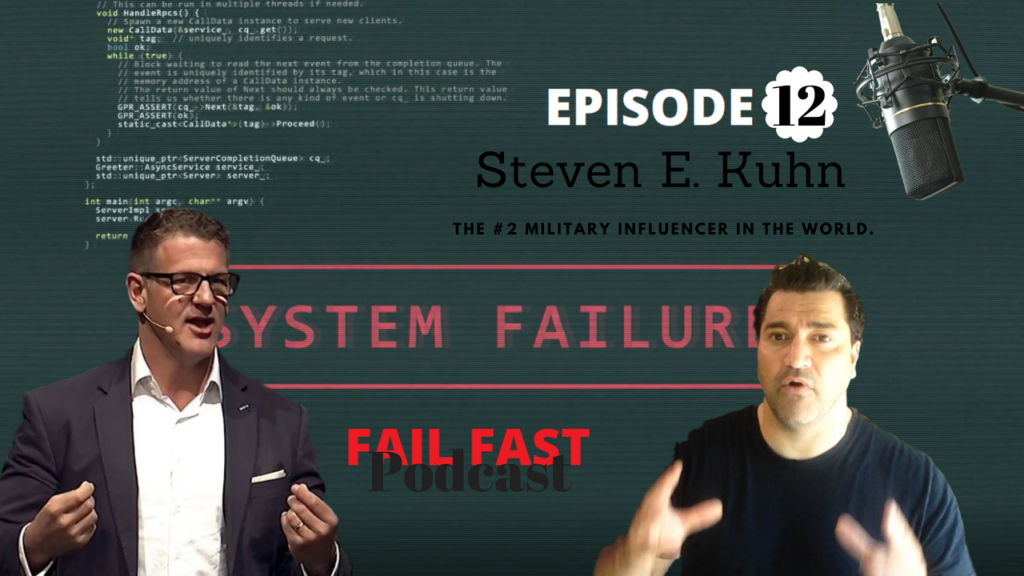 Podcast: Play in new window | Download
Subscribe: Apple Podcasts | Google Podcasts | Spotify | Amazon Music | iHeartRadio | Stitcher | Email | TuneIn | RSS | More
#12 Top 2 Military Entrepreneur Influencer in The World Steven Kuhn
What could be more interesting than a decorated combat veteran who turns failing businesses into success across Europe and the USA, and has been hand-picked to consult some of the most influential people in the world?
Best selling author Steven Eugene Kuhn wrote a book that became the best seller in 6 countries.
Steven Kuhn was the mastermind behind the Lay Bag marketing campaigns that lead them to sell many millions of dollars per month.
HIT man: Steven has deep-rooted beliefs that building trust and rapport through a process he calls H.I.T. (Honesty, Integrity & Transparency). H.I.T. is the method in which Steven lives his life both professionally and personally.
Steven is a decorated United States Army combat veteran, speaker, author, and consultant who helps individuals dramatically improve their quality life through the consistent, conscious application of Honesty, Integrity, and Transparency.
Some of the books that have influenced Steven Kuhn:
The richest man of Babylon – George Samuel Clason
Think and grow rich – Napoleon Hill
Super quotes book – Marcus Aurelius
The Hathor material – Tom Kenyon
Where to find Steven Eugene Kuhn:
– Facebook: https://www.facebook.com/StevenKuhnOfficial
– Twitter: https://twitter.com/stevenekuhn
– Website: https://steven-kuhn.com/