Bijan Williams – Celebrity Choreographer, Artist & Founder of Legacy House Studios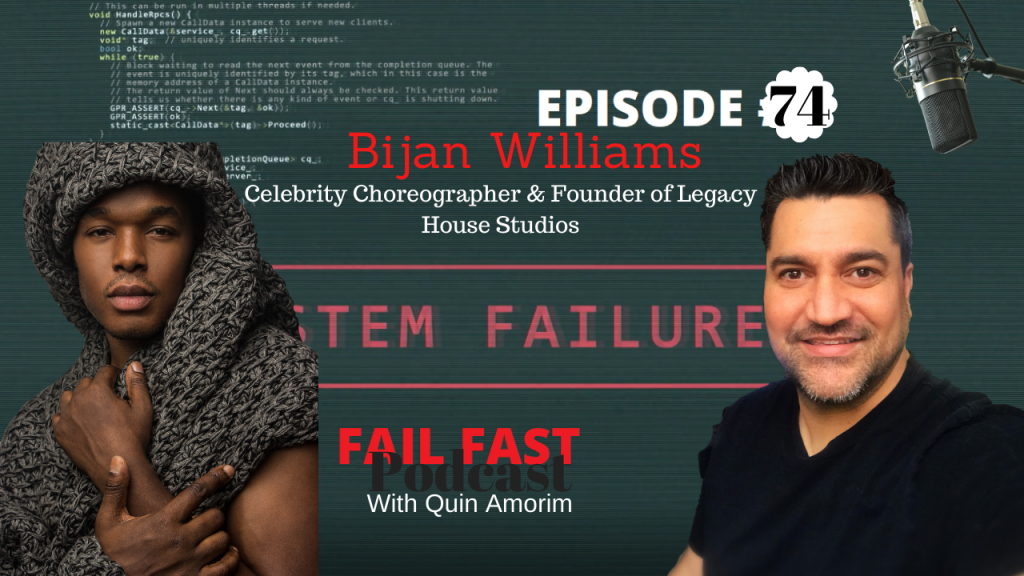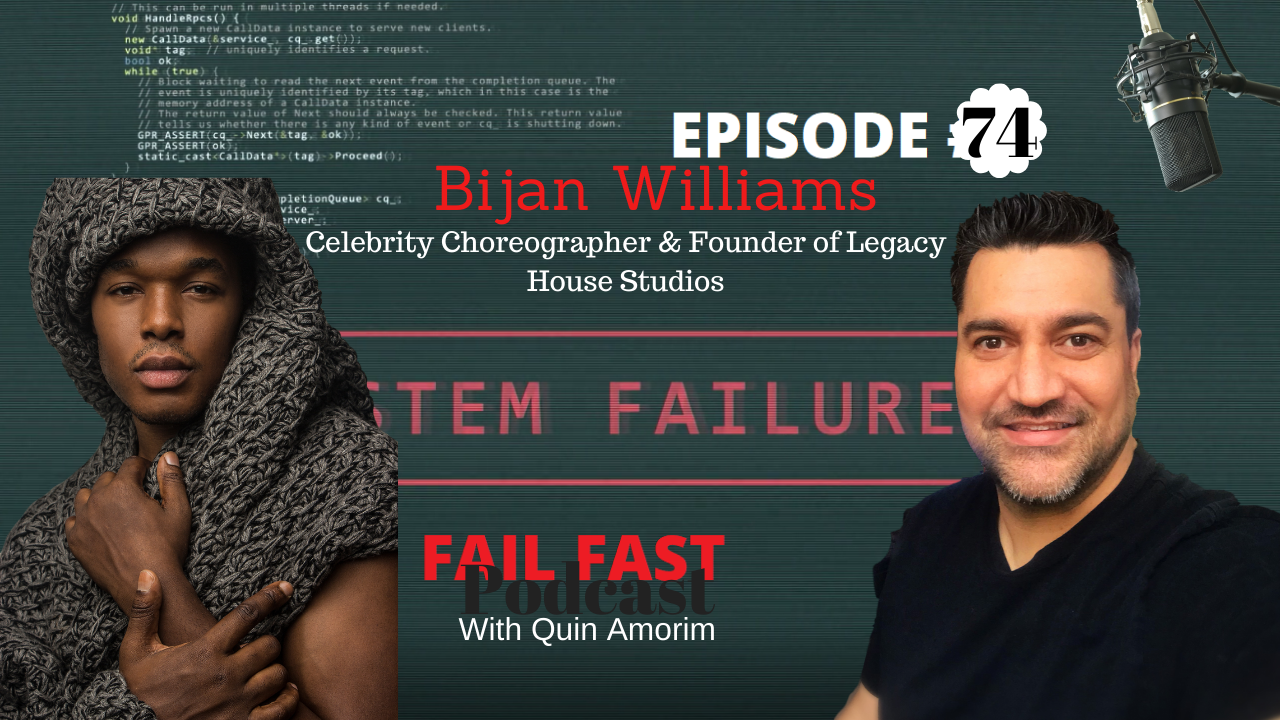 Podcast: Play in new window | Download
Subscribe: Apple Podcasts | Google Podcasts | Spotify | Amazon Music | iHeartRadio | Stitcher | Email | TuneIn | RSS | More
Bijan Williams is a Celebrity Choreographer & Artist.
Bijan Is a Powerful Loving Successful Creator, who has a list of skills that is truly unbelievable.
His company primarily does artist development for recording artists, which means if you want to be a performer come to him.
For one package price, they can write your songs, shoot your music video, photograph your social media choreograph your stage show, and give you the secret tools of being an artist that most take years of failure to acquire.
Outside of that Bijan also runs a successful event planning company for brand activations and private events, plus somehow still manages to have a kick-ass career in the modeling industry as well.
In fact, Bijan choreographed "We Run This Town" by Jay Z, Rihanna, and Kanye West along with working with Madonna, Beyonce and a big commercial for McDonald's.
Bijan, your company is Rythmik Motions Entertainment, did you start it?
Before that what were you doing, and how did you get to Hollywood?
When you started it did you have huge contacts already?
Right now, you can probably just pull out your phone and call Kanye or Jay Z, but it wasn't always like that… how did you contact the celebrities first, or how did they find YOU?
I saw the McDonald's big mac commercial, how is that created?
Your company also does event management, what exactly does that consist of
Is it sometimes painful dealing with celebrities, because they expect more and are used to already having a huge exposure, and a huge audience?
You also do event planning for
How big is your team today
You are a dancer, so Do you ever appear in your own work?
Is it true that you were studying thermal dynamics and planning on becoming a doctor?
What's next?
how do I become an artist/singer?
how do I book an event?
Bijan has an incredible story from creating a prize-winning luxury branded company to exuding love and philanthropy & never having to work a traditional job.