Blake Nubar Founder Of Click Profits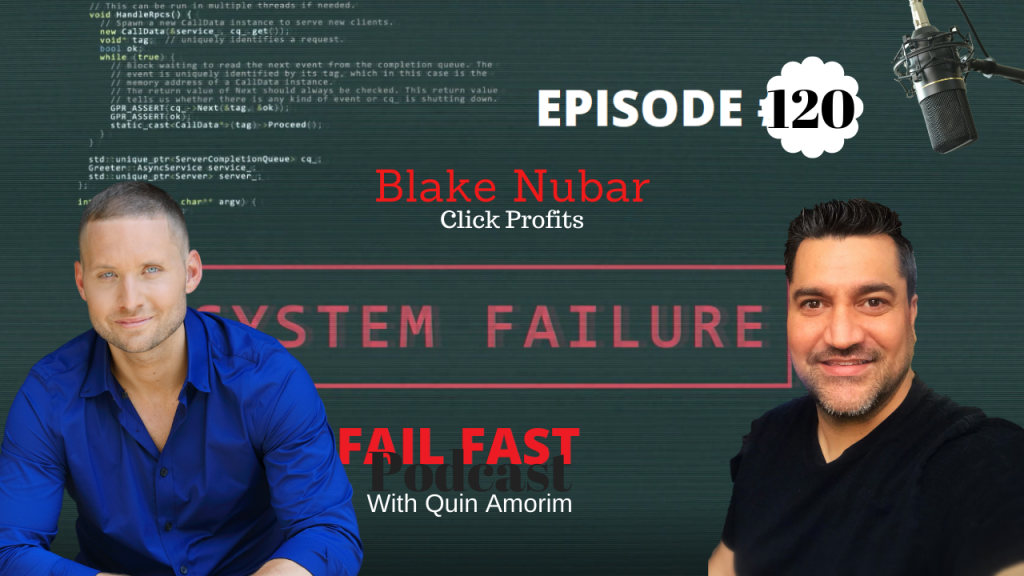 Podcast: Play in new window | Download
Subscribe: Apple Podcasts | Google Podcasts | Spotify | Amazon Music | iHeartRadio | Stitcher | Email | TuneIn | RSS | More
Blake Nubar Founder Of Click Profits
In just a few short years, Blake has generated over $17M in sales and in the process, he helped thousands of entrepreneurs launch a successful sales funnel.

Blake has worked with sharks from ABC's tv series "Shark Tank" along with HG and AMC TV stars

Blake is on a mission to help as many people as possible achieve financial freedom with an online business.
Questions for Blake
How did you get started?
What are sales funnels?
Tell me about the time you received your 1st 2 comma award
What did it feel like?
When did you realize "Oh Crap, this is going to work"
What is the best kind of business to start online?
Do you have the record for the fastest 0 to 1 million in 43 days?
If you were to do this over again, what is the first thing you would do?
What is one of the resources you use the most often?
What is Click profits?
Freedom Fighters is your FB group?
Your own site Blakenubar is not pixeled, is there a reason why?
Links to Blake Nubar