Co-Founder and Editor of media brand BarBend, David Tao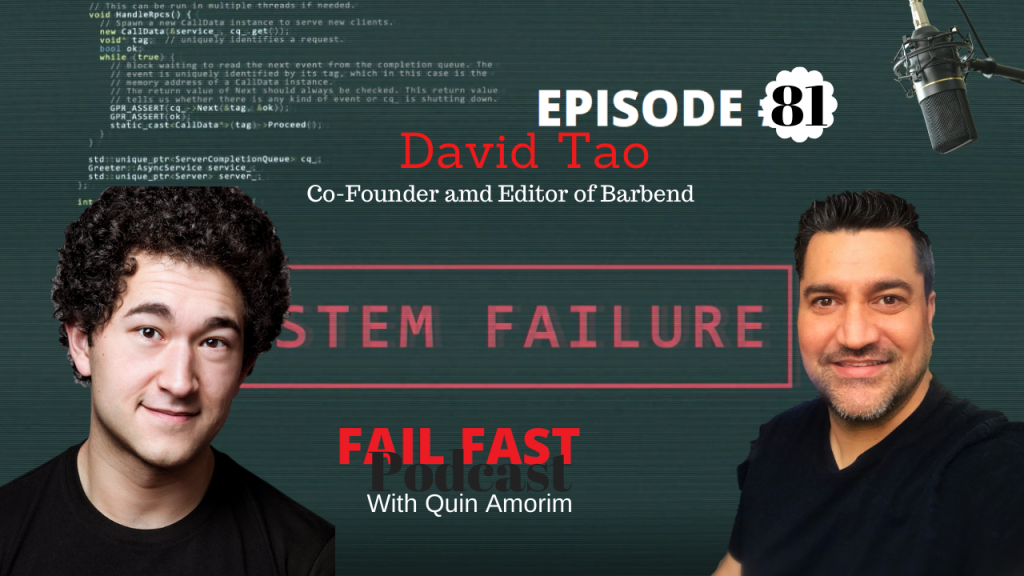 Podcast: Play in new window | Download
Subscribe: Apple Podcasts | Google Podcasts | Spotify | Amazon Music | iHeartRadio | Email | TuneIn | RSS | More
DAVID TAO Co-Founder and Editor of media brand BarBend
David Thomas Tao is an entrepreneur, editor, and voice actor based in New York City.
He is the Co-Founder and Editor of BarBend.com, a media brand that provides multi-platform coverage of news, analysis, training, and opinion in strength training and sports.
One of the largest and fastest-growing fitness sites on the web, BarBend is the Official Media Partner of USA Weightlifting and is also a partner broadcaster for the 2019 Reebok CrossFit Games.
David is a 2019 Forbes 30 Under 30 list maker for Media. A veteran of the health & fitness industry, he has nearly a decade of experience building and running editorial teams in the space
David graduated from Harvard University and served for several years as Editorial Director/Chief Content Officer of Greatist.com.
In addition to his work in the health & fitness industry, David has been a writer for Fortune and Fortune.com, as well as a contributor to Forbes.com, Slate, and numerous other outlets across the web and in print.
QUESTIONS:
David tells us your story before being a Forbes 30 under 30. Was life always easy?
Graduating from Harvard is a big deal, how has that helped you in business?
You were an intern at Rolling Stone Magazine?
David, why Bar Bend?
What is the landscape of niche content?
How do you build a loyal niche audience?
What are some strategies for partnering with larger organizations? What about content syndication?
How can content businesses insulate themselves from seasonal shifts?
How do you recruit writers and contributors?
DAVID TAO'S COMPANY:
BarBend is a news, analysis, entertainment, and opinion platform for what's relevant in strength-based competition and training. And is an independent website with multiple contributors
BarBend is the Official Media Partner of USA Weightlifting
Celebrates diverse methods and modes of strength training and sport.
LINKS:
www.barbend.com
www.linkedin.com/in/datao/
www.twitter.com/d_tao
www.instagram.com/davidthomastao
info@barbend.com