Dee Deng Co-Founder and CEO Right Hook Digital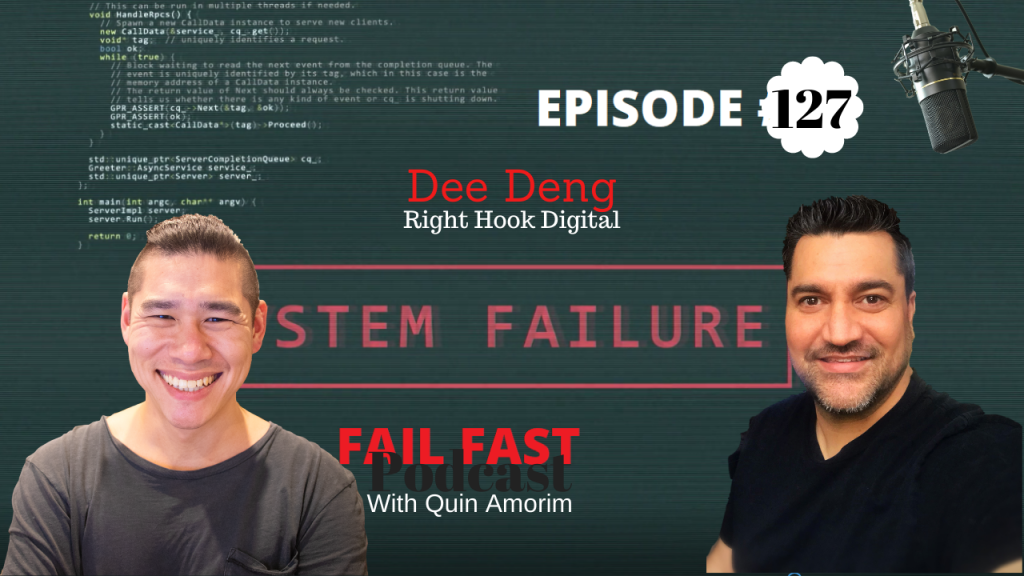 Podcast: Play in new window | Download
Subscribe: Apple Podcasts | Google Podcasts | Spotify | Amazon Music | iHeartRadio | Email | TuneIn | RSS | More
Dee Deng is the co-founder and CEO of Right Hook Digital – an eCommerce growth & performance marketing agency; managing millions in ad spend for their growth clients across Australia and the USA.
Obsessed over 'delivering wow' – Dee leads his agency team of 50+ while sharing his team's learnings & insights; educating brand owners on how to scale profitably and sustainably.
Most recently, Right Hook has been listed as one of Australia's Fastest Growing Companies of 2019/2020 by the Australian Financial Review.
Questions for Dee Deng
How did you get into marketing
Zen mind beginner mind book
Team of 50 how hard or easy is it to manage
What did you learn from your first failed venture that landed you broke in 2016?
What's it like building & running a 50+ person, international team?
Right hook name where did it come from
Why should entrepreneurs seek to understand principles over tactics/hacks?
How should you scale up your operations without the wheels falling off?
What is the eCommerce Revenue Engine and why does it matter?
Links for Dee Deng
https://instagram.com/realdoseofdee
https://linkedin.com/in/deedeng
https://righthokkdigital.com