Entrepreneur, Investor, CTO of Tetra Noodle Manuj Aggarwal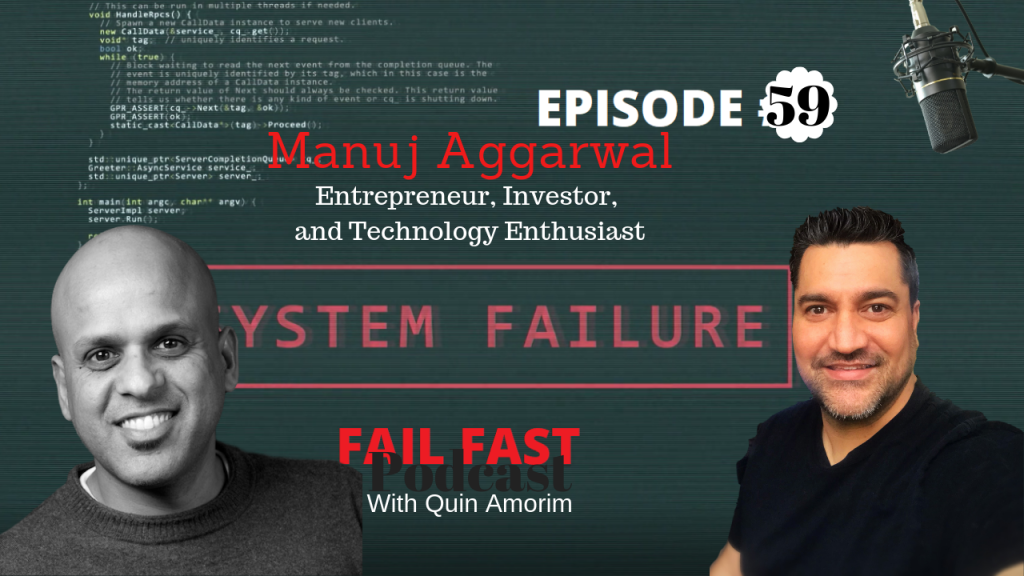 Podcast: Play in new window | Download
Subscribe: Apple Podcasts | Google Podcasts | Spotify | Amazon Music | iHeartRadio | Email | TuneIn | RSS | More
Our Guest is an entrepreneur, investor, and technology enthusiast. He is also the principal consultant, architect CTO of TetraNoodle Manuj Aggarwal
You started your career at 15 workings in a factory 12 hours a day, 6 days a week making $2/day. Somehow I managed to acquire modest education.
At what age did you move to Canada?
How do you help bootstrap tech startups?
Why do you advocate bootstrapping over conventional methods of building businesses?
What kind of results you have achieved for your clients using your methods?
where do you get clients for your own business?
favorite software tool
whats the podcast?
Do you have a methodology which you use to build businesses?
I love that, don't trust your own judgment, and that people don't take action
What are some of the essential factors which determine the success of a startup?
Are you the founder of Tetranoodle?
We also train engineers on cutting edge technologies. |Sounds cool, explain
work with startup founders and help them bootstrap their dreams, How?
software consulting company, what exactly does this company do?
A. I favor fast execution over endless deliberation.
B. I favor serving the CUSTOMER over my own desires to build something cool.
C. I favor bending the rules (without breaking them) over abiding by them.
D. I believe in the resiliency and adaptability of the human race, and I know we can overcome any challenge if we work together.
E. Ideas are a dime a dozen, what counts is execution
F. I like startups, business ideas, and high-tech anything.
G. I favor pragmatic solutions over complex ones.
H. I favor scrappiness over lavishness.
I. Embrace The Benefits Of Constraints
J. Focus On Value Creation Over Shiny Glamour
K. Practice Low Risk And Rapid Idea Validation
SKILLS
▪ Machine Learning | Deep Learning | Computer Vision
▪ Blockchain
▪ Cloud Computing | AWS | Azure
▪ iOS apps | Android Apps | Mobile App Development
▪ Data Analytics | Big Data | Hadoop | Data Science
▪ Algorithmic trading (financial markets)
Links:
Https://tetranoodle.com