Master Of Happiness And Creative Expression, Erica Glessing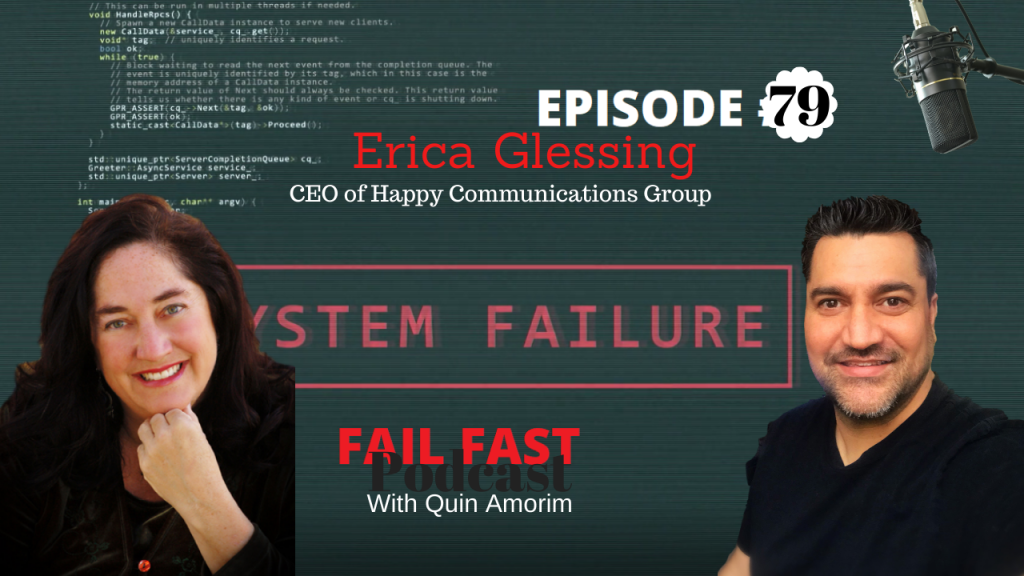 Podcast: Play in new window | Download
Subscribe: Apple Podcasts | Google Podcasts | Spotify | Amazon Music | iHeartRadio | Stitcher | Email | TuneIn | RSS | More
Erica Glessing
Erica believes when you tell your story, you change the world. The CEO of Happy Communications Group, she is a master of happiness and creative expression.
She's a #1 international best-selling author 30+ times over and runs the company Happy Communications Group to give entrepreneurs a bigger voice on the planet.
Erica is a podcast creator and has built over 2 dozen podcasts since 2017.
Her book publishing company, Happy Publishing, has published over 200 #1 bestselling authors.
Questions:
You mentioned your first podcast was an epic fail. Tell us more about getting started podcasting and what ultimately worked?
How do you come up with ideas for new books and new podcasts?
If an entrepreneur is seeking to quickly brand themselves in a bigger way, do you recommend becoming an author or hosting a podcast?
When you are helping a client build a podcast, do you recommend video and audio or just video?
It seems like despite all of the challenges you have had to overcome in your life, you have stayed so happy. How can a person stay in "the zone" when things aren't going that great?
What inspires you to be creative?
What do you recommend for new podcasters not to lose faith/hope in their show?
Who inspires you? Who are some of your mentors?
who would you like o meet?
Keywords:
how to podcast
start a podcast
how to write a book
how to get published
best podcasts
podcast for branding
LINKS
https://www.linkedin.com/in/ericaglessing/
https://instagram.com/ericaglessing
https://Facebook.com/happinessquotations (60K)