20+ Years Experience Starting, Buying, Owning & Selling Businesses – Justin Goodbread #91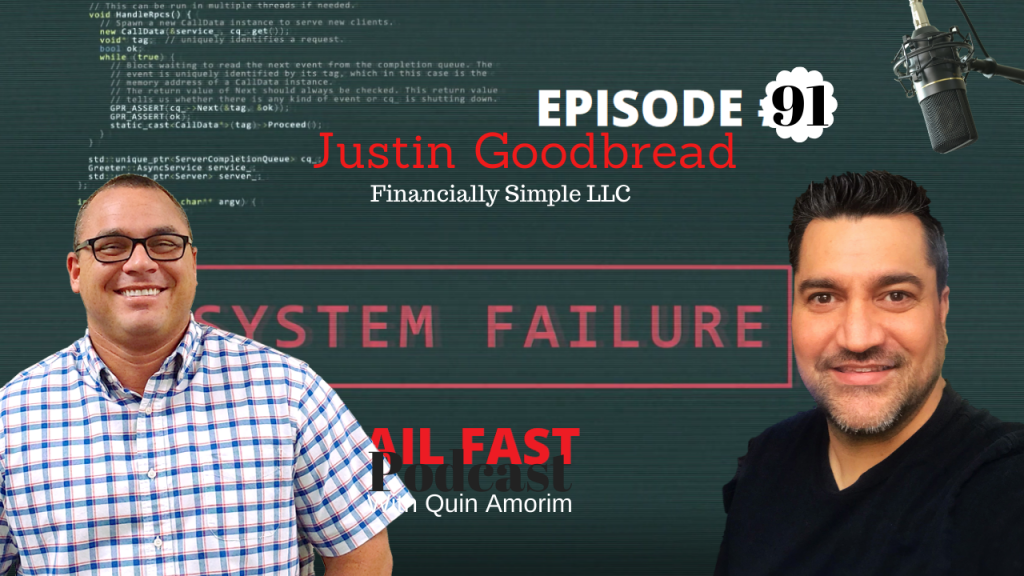 Podcast: Play in new window | Download
Subscribe: Apple Podcasts | Google Podcasts | Spotify | Amazon Music | iHeartRadio | Stitcher | Email | TuneIn | RSS | More
Justin A. Goodbread, CFP®, CEPA®, CVGA®, owner of FinanciallySimple.com, is a nationally recognized financial planner, financial educator, wealth manager, author, speaker, and entrepreneur.
He has 20+ years of experience starting, buying, owning, and selling businesses.
Justin is a two-time winner of the Investopedia Top 100 Advisor award and Exit Planning Institute's Exit Planner Leader of the Year.
QUESTIONS For Justin Goodbread

⦁ I have heard you say that business owners need to think about the end of their business at every stage of their business, including the startup. What do you mean by this?
⦁ How are businesses valued? What are the things buyers and investors look for in a business?
⦁ is it very different selling a business for $500K than selling one for a couple million?
⦁ How can our listeners assess which area of their business needs the most attention… the biggest bang for the buck?
⦁ What can our listeners do in their business that creates REAL value?
⦁ So, you work with many businesses. Which area would you say is the #1 problem area common to everyone?
⦁ What can they do about, especially if it is a recurring problem?
⦁ Some people star as a hobby or side hustle, so they are not ready to sell. When should they start to prepare?
LINKS:
https://financiallysimple.com
https://heritageinvestor.com
Facebook: https://www.facebook.com/financiallysimple/
Twitter: @JustinGoodbread, @Knoxadvisor
LinkedIn: https://www.linkedin.com/in/justingoodbread/
Instagram: @financiallysimple, @JustinGoodbread
YouTube Channel: https://www.youtube.com/FinanciallySimple
Pinterest: https://www.pinterest.com/financiallysimple/