Keziah Robinson Business Strategist, Coach, and Investor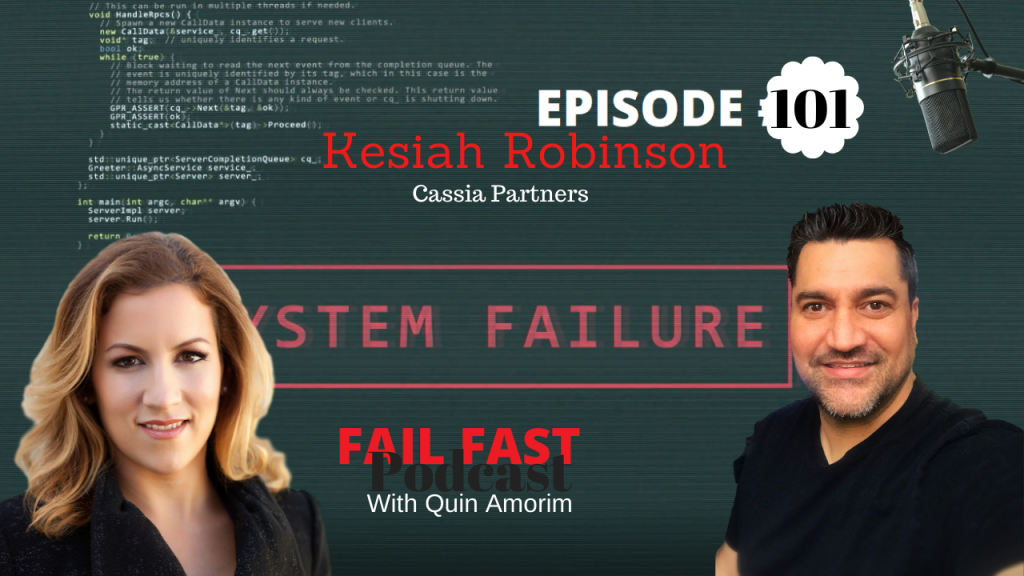 Podcast: Play in new window | Download
Subscribe: Apple Podcasts | Google Podcasts | Spotify | Amazon Music | iHeartRadio | Stitcher | Email | TuneIn | RSS | More
Keziah Robinson, business strategist, coach, and investor with over 15 years of experience working with business owners, founders & executive leadership across multiple industries.
A recovered finance nerd, Keziah is passionate about leveraging capitalism as a force for good
QUESTIONS For Keziah Robinson:
How has your perspective changed in recent months?
What are the 3 reasons people fail?
Why is it good to be an epic "failer"?
What was one of your best failures (best because you learned or ended up gaining something from it)
How do you spot a "love tap" from the Universe?
What tips do you have for people who are failing in silence?
What have you learned from your own experience of failing?
What concrete steps can a listener take today to keep moving forward in uncertain times?
LINKS:
www.cassia-partners.com
https://www.linkedin.com/in/keziahrobinson/
https://www.facebook.com/cassiapartners/