Magic Sauce Marketing to Make Money With Social Media – Richard Fletcher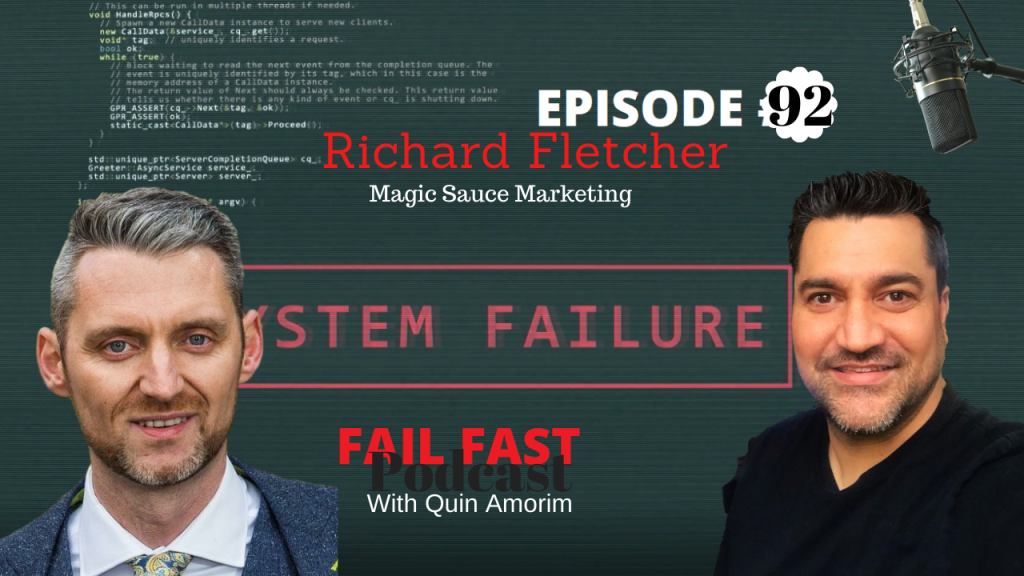 Podcast: Play in new window | Download
Subscribe: Apple Podcasts | Google Podcasts | Spotify | Amazon Music | iHeartRadio | Stitcher | Email | TuneIn | RSS | More
Richard Fletcher, an online coach who's helped people to get to 20k of business within a week or two, just by tweaking their social media
​Over the last 15 years, he's sold a vast number of products online – from physical products to info products, to high ticket coaching programs and was even a dating coach for men
It took him nearly a decade from when he set up his first website to creating something that actually made money (I know that feeling)
After 15 years of learning to market effectively online, he started offering his services as a business coach
QUESTIONS for Richard Fletcher
⦁ What was your first business or side hustle (not necessarily online)
⦁ tell what is a dating coach – people would ask you how to date or find a date?
⦁ How much competition is there in dating coaching
⦁ How did you get into selling physical products and where were you selling?
⦁ how did you jump from the $500 coaching to your $5K course
⦁ You offer time with your students one on one remotely?
⦁ Former gambler?
⦁ Tell me a little bit about your business What is "magic sauce"?
⦁ What makes you qualified to tell people how to run their business?
⦁ How do you actually make money then? Tell us about the 10K in a week guy?
⦁ What about the photographer? Who even pays fifteen grand for wedding pictures?
LINKS:
https://magicsaucemarketing.com
FACEBOOK PERSONAL: FACEBOOK.COM/RICHARDGRAHAMFLETCHER
FACEBOOK GROUP: FACEBOOK.COM/GROUPS/MAGICSAUCE
https://LINKEDIN.COM/IN/RICHARDGFLETCHER/
https://INSTAGRAM.COM/MAGICSAUCEMARKETING/