#8 She survived abuse, overdose in Hollywood, and found her "WHY" – Marian Bacol-Uba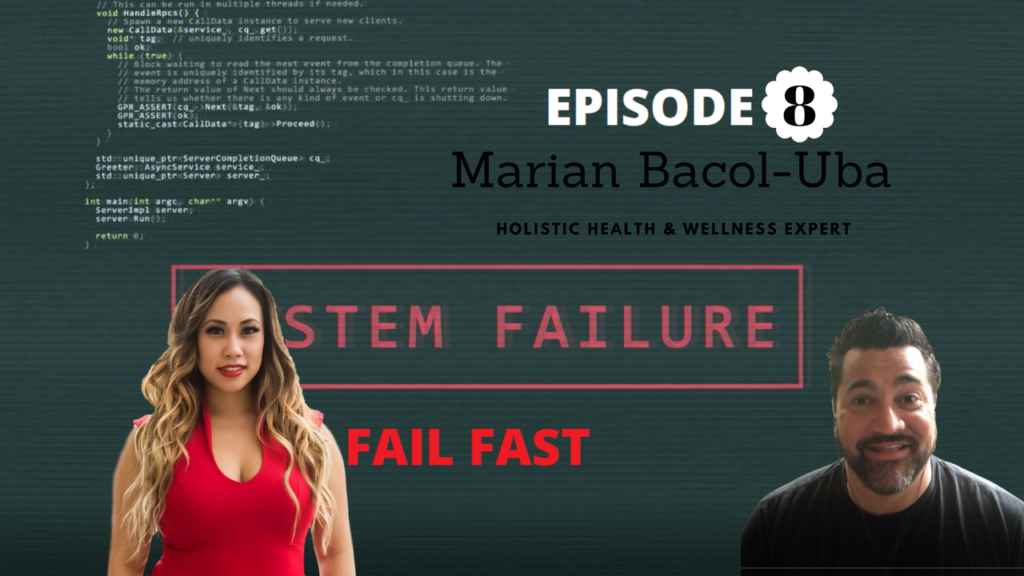 Podcast: Play in new window | Download
Subscribe: Apple Podcasts | Google Podcasts | Spotify | Amazon Music | iHeartRadio | Stitcher | Email | TuneIn | RSS | More
This is a story of how Marian Bacol-Uba became a Transformation Coach, Holistic Health & Wellness Expert, Meditation Teacher, Speaker, Author, Podcaster
Marian had it all, the Hollywood lifestyle, 6 figure job, the parties… but something wasn't right.
Next thing you know, Marian had an overdose and saw herself die!
yes, you heard it right!
She had an out of body experience and saw what nobody wants to see: Her own funeral.
She made the decision to wake up, and clean up her life, dedicating it to helping others and being the best she can be.
Today, Marian Bacol-Uba lives in beautiful Miami, Florida where she empowers women to transform trauma into triumph and heal themselves so they can create a thriving life in mind, body & soul.
Marian has a nice energy, that you can feel during the interview, so I recommend you stop reading this and listen 🙂
Keep your eyes open for Marian's book "Survivor to Thriver"  that should be launched before the end of 2018
Where to find Marian Bacol-Uba:
Facebook page – https://www.facebook.com/MarianBacolUba/
Instagram – https://www.instagram.com/mbacoluba/
Linkedin – https://www.linkedin.com/in/marianbacoluba