Nadia Finer "Little Me, Big Business"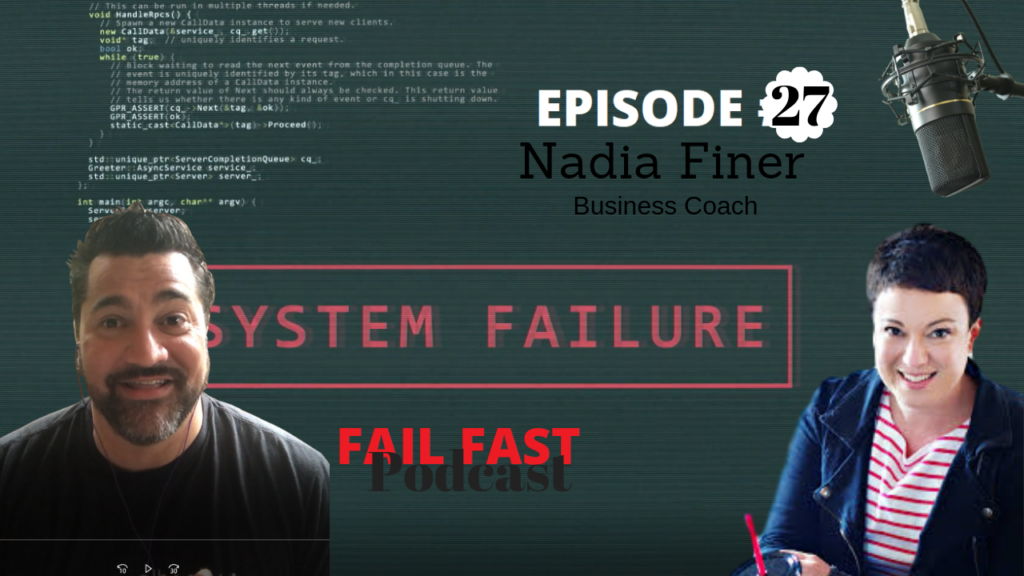 Podcast: Play in new window | Download
Subscribe: Apple Podcasts | Google Podcasts | Spotify | Amazon Music | iHeartRadio | Stitcher | Email | TuneIn | RSS | More
Nadia Finer "Little Me, Big Business"
A small voice for a powerful woman
Today's guest sounds like an 8-year-old kid, but Don't be fooled by her sweet appearance and adorable voice. Nadia is a feisty, fearless, Hay House author and coach who has helped hundreds of business owners to scale. She's even an amateur boxer! Nadia Finer
Nadia Finer sounds like a kid. But rather than let her little voice hold her back, she turned it into her secret weapon.
Don't be fooled by her sweet appearance and adorable voice.
Nadia is a feisty, fearless, Hay House author and coach who has helped hundreds of business owners to scale.
Rather than hide behind her insecurity and lack of confidence, Nadia has learned to kick fear in the face, and now she helps other struggling business owners burst out of obscurity by embracing their unique voice. Stop playing small, its time to bring your BIGness to Business.
Tell us who you are, your story
People call your house and ask to speak with your mom
You have your own podcast and public speak (Facing fears)
managed to succeed despite sounding like a little kid
How to get BIG BALLS and go big even if you're scared as hell
How to go global in your pajamas
Women all over the world love you, is your niche female entrepreneurs
How to banish your sabotaging self-doubts
Little Me Big Business
Feast or Famine Cycle
Link to book: https://www.amazon.com/Nadia-Finer/e/B004XM02WM