Founder of The Massive Action Movement Prinston Hicks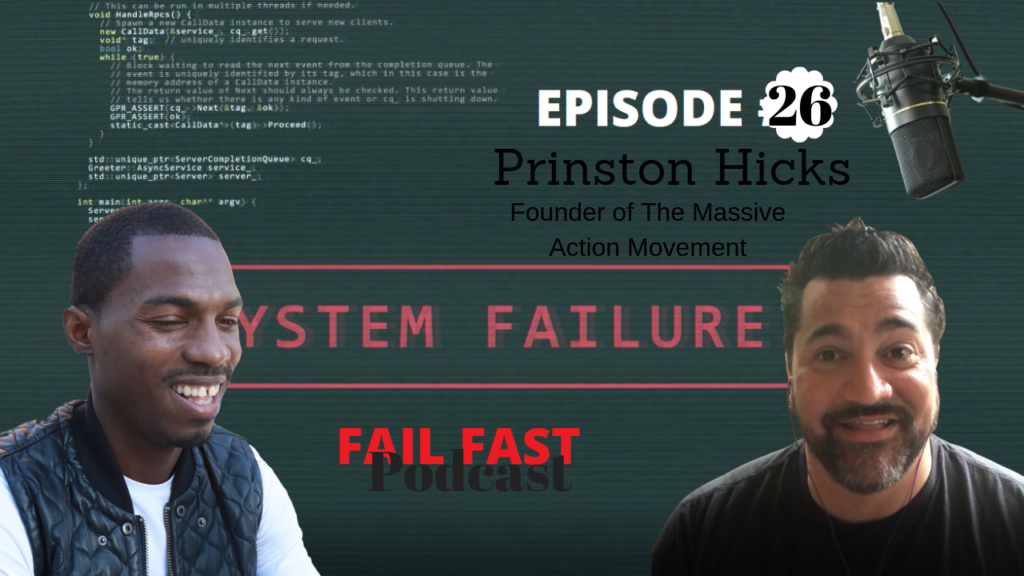 Podcast: Play in new window | Download
Subscribe: Apple Podcasts | Google Podcasts | Spotify | Amazon Music | iHeartRadio | Stitcher | Email | TuneIn | RSS | More
Founder of The Massive Action Movement Prinston Hicks
Digital marketing, Search engine optimization, business development, online marketing
He is a digital marketing expert who has consulted with million dollars companies and started his business from the back room of his mother's house.
He is dedicated to creating a future where people have total control over their life.
He is the Founder of The Massive Action Movement
Prinston Hicks
How did you get started as an entrepreneur?
What do you think entrepreneurship will mean to society in the future?
What do you think is important for any aspiring entrepreneur to know?
Who are some influencers that have helped you?
What impact do you want to leave on the world?
Website: www.takingmassiveaction.com
Instagram: @prinstonhicks
Favorite book: An Iron Will Book by Orison Swett Marden