Certified in Co-Active Coaching, Conversational Intelligence – Sarah Noll Wilson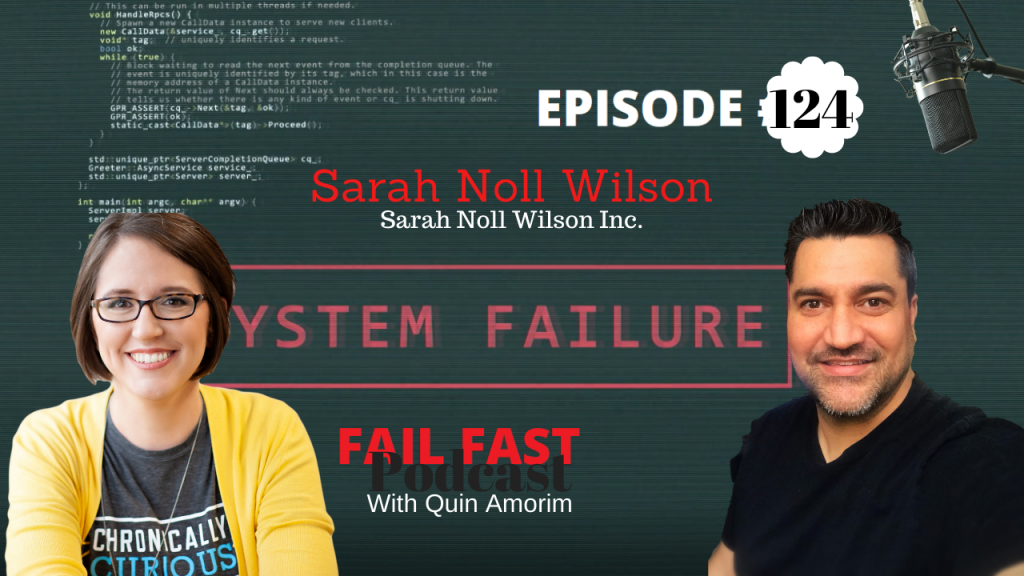 Podcast: Play in new window | Download
Subscribe: Apple Podcasts | Google Podcasts | Spotify | Amazon Music | iHeartRadio | Stitcher | Email | TuneIn | RSS | More
Sarah Noll Wilson
Today's guest has a master's degree in leadership development, has been working for over 15 years in Leadership development.
She is certified in Co-Active Coaching, Conversational Intelligence, and is a frequent guest lecturer at universities.
So,When leaders need change, they go to Sarah Noll Wilson to get the tools to steer their own ship.
Sarah is an in-demand Keynote Speaker, Researcher, soon to be Author
Sarah, also has a BA in Theatre Performance and Theatre Education – no wonder clients love the energy she brings to their teams!
everyone knows this!
What made you over 15 years ago pick leadership development?
What was the biggest challenge you've had to overcome?
What do you love most about working with leaders?
What makes a human-centered organization?
What does it mean to be chronically curious?
You dont know what you dont know
Why is empathy important in organizations and leaders?
When is the book coming out, Sarah?
What is the best thing that has happened to you since you started?
When you encounter someone who thinks they are a leader, but nobody wants to follow what is the first thing you do?
There are many strong leaders out there today. (Ellon Musk, Bezos, Simon Sinek) What leaders do you follow if any?
http://sararhnollwilson.com
https://www.instagram.com/sarahnollwilson
https://www.linkedin.com/in/sarahnollwilson/