Business Success Champion Donnie Boivin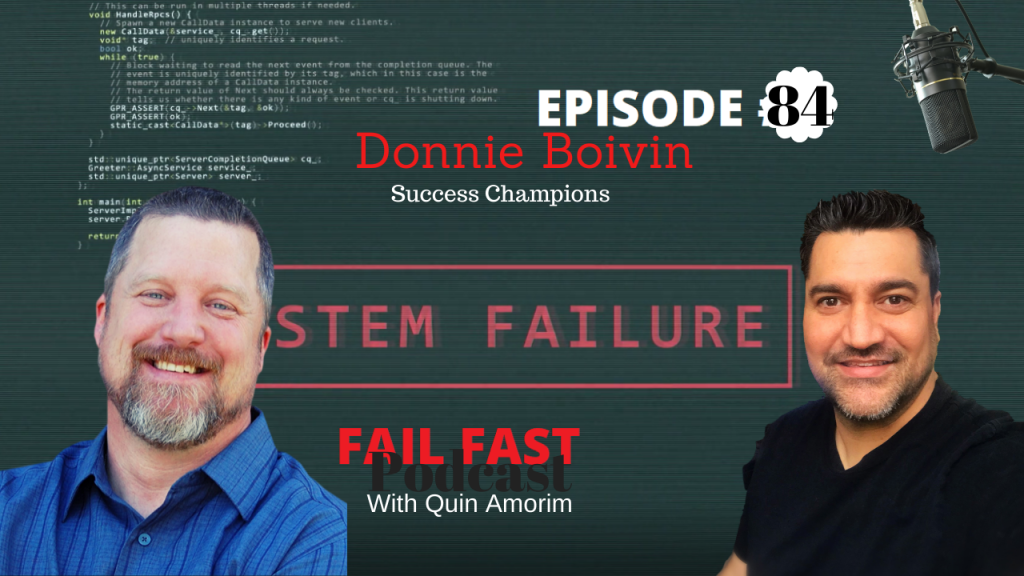 Podcast: Play in new window | Download
Subscribe: Apple Podcasts | Google Podcasts | Spotify | Amazon Music | iHeartRadio | Email | TuneIn | RSS | More
Donnie Boivin is changing the game of business development.
At the age of 22 right out of the Marine Corps, he struggled with what to do next.
He landed his first straight commission sales job and has spent over 2 decades learning what it takes to be successful in sales, business & life.
At the age of 40, he discovered he'd been living other people's dreams and not chasing his own.
Launching his own business, he found himself and grew an international business and became one of the world's top podcasters and started changing lives.
He knows how to help you change your mindset and up your game.
His story about becoming a Success Champion in his own life has inspired thousands to get out of their own way and go for it. Get ready to have your fire lit and start chasing your own dreams.
Success Champions Podcast is all about
How Podcasting Saved your Business
What people think about failure
How were you pursuing someone else's dreams
What Happened When you turned 40
Why most Entrepreneurs are not winning right now
Why goals don't work
Why Massive Action is the Dumbest Thing People say to Do
Can anyone become a champion?
do you believe in niching down
I found the success champions magazine, what is that about?
https://www.facebook.com/groups/SuccessChampion/ https://www.linkedin.com/in/donnieboivin/ https://instagram.com/donnie.boivin
Text success to 817 318 6030
BadassBusiness Sumit – https://badassbusinesssumit.com