Turnkey Property Investments With Eric Martel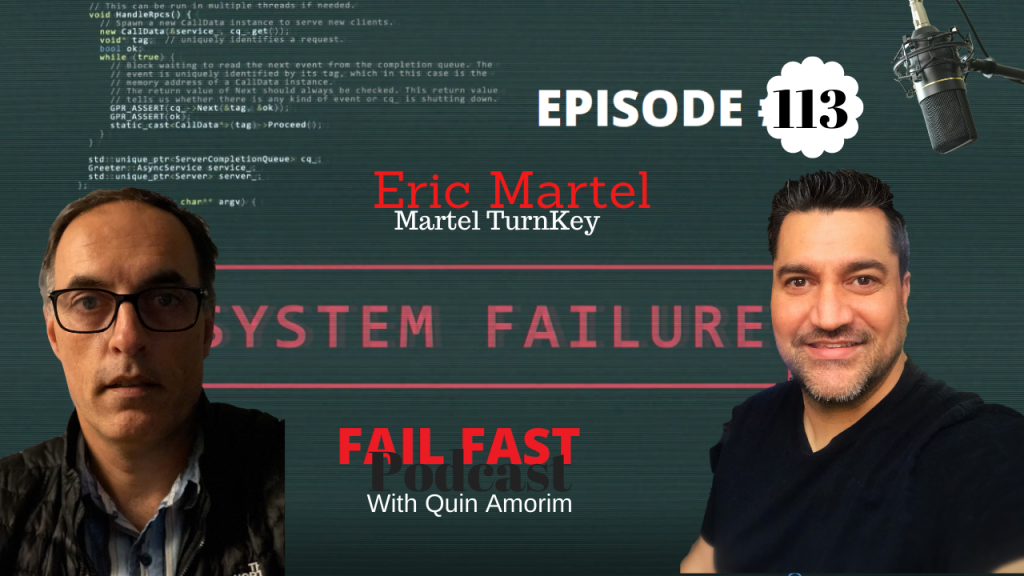 Podcast: Play in new window | Download
Subscribe: Apple Podcasts | Google Podcasts | Spotify | Amazon Music | iHeartRadio | Email | TuneIn | RSS | More
Turnkey Property Investments With Eric Martel.
Eric purchased his first apartment building at just 18 years of age while still at university.
Eric lost a fortune during the Dot com crash of 2001 and started looking for ways to earn passive income and stop trading time for money.
Eric Martel started various businesses, including a gourmet sauce company, but eventually came back to his first love, real estate investing, and formed MartelTurnkey.
 After just four years of rapid success, he was able to retire from his day job. Now, Eric wants to share what he's learned so you don't make the same mistakes he did.
QUESTIONS:
Eric, you didn't just purchase an apartment, but the whole building?
When did you know you were meant to have your own business?
How was your year of 2001?
How many other businesses did you start before starting MartelTurnkey?
What advice would you give someone who has an idea for a business?
Your goal is to help people achieve financial independence through real estate. How do you do that?
What are some of the biggest challenges people face when trying to achieve financial freedom or starting a business?
Why is generating passive income so important to you?
What is Martel Turnkey?
COMPANY:
Martel Turnkey
ERIC MARTEL'S LINKS:
www.facebook.com/eric.martel.ca
https://www.linkedin.com/in/martele/