Founder of the Makeover Master and Author of "Made Over" – Mike Young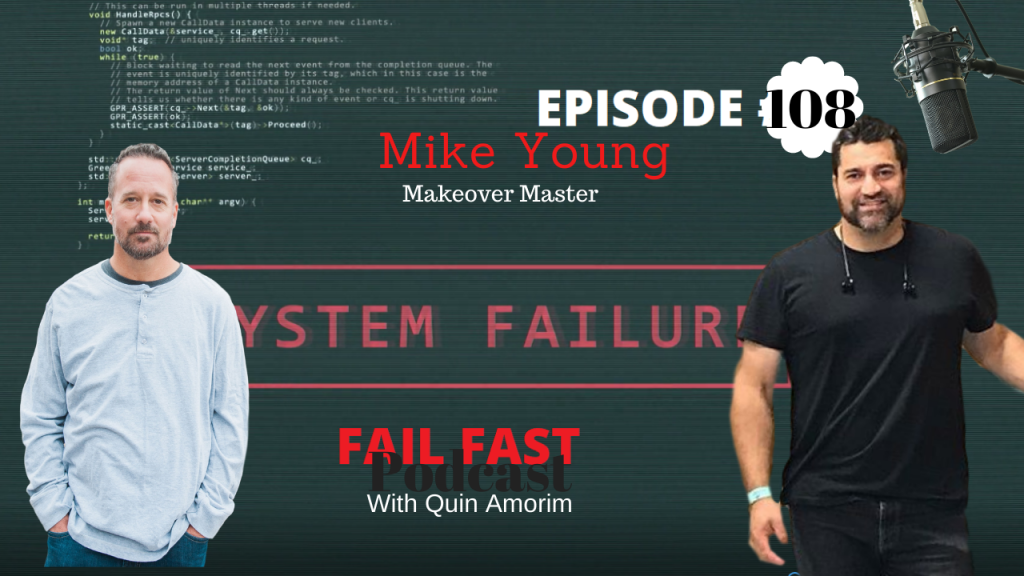 Podcast: Play in new window | Download
Subscribe: Apple Podcasts | Google Podcasts | Spotify | Amazon Music | iHeartRadio | Stitcher | Email | TuneIn | RSS | More
Mike Young is the founder of the Makeover Master, host of "Made Over Podcast" author of "Made Over: How to Create A Powerful Brand that Will Transform Your Business & Save Your Life, and a seasoned entrepreneur.
Mike is the creator of the "Starter Pack Makeover Business System", as part of what he considers his life's work and duty o help others avoid the hellish 8.5 years of debt, pain he went through.
Mike Young
Tell us about your Entrepreneurial Journey
have you failed in the past?
tell me about your Self discovery phase?
Do you believe Mindset is a way to business success?
Information has been shared handed down
How do you handle failure? just get back on the horse or does it take you while?
If you could go back in time what would you do different?
Taking Your Business From Stuck To Thriving
You spent over $200K in training and books?
what would you tell an entrepreneur o the verge of burnout?
(Marketing, Advertising, Branding, Positioning, Authority, Sales)
what are some of the problems businesses face today
Links to Mike Young and The Makeover Master, LLC.
Mike's Website https://themakeovermaster.com
Facebook: https://www.facebook.com/mikeyoungmakeovermaster/
LinkedIn: https://www.linkedin.com/in/mikeyoungmakeovers/