Business Strategist, Jennifer Peek – Peek Advisory Group #96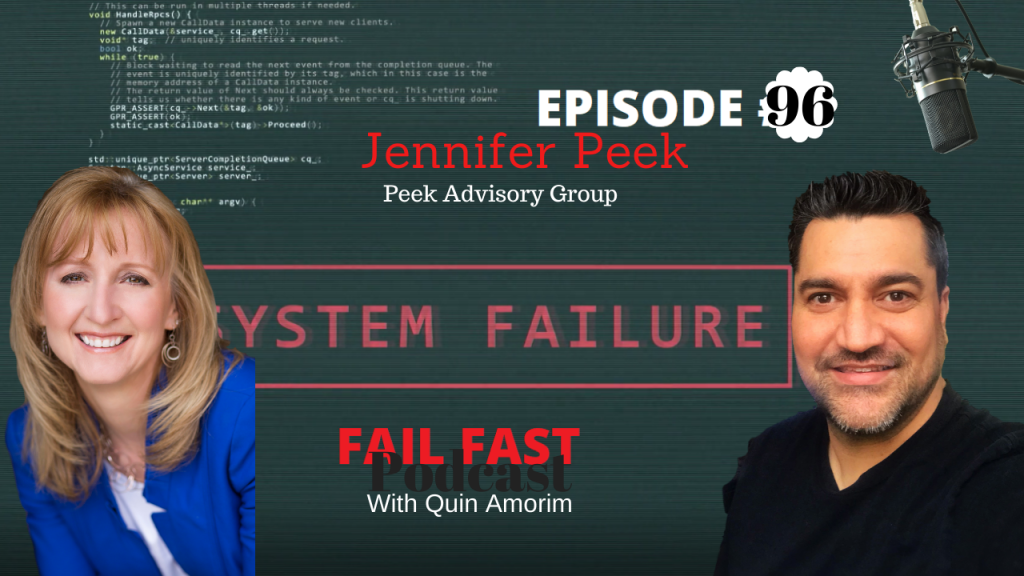 Podcast: Play in new window | Download
Subscribe: Apple Podcasts | Google Podcasts | Spotify | Amazon Music | iHeartRadio | Stitcher | Email | TuneIn | RSS | More
Jennifer has extensive experience in the behind-the-scenes tactics of start-up growth, acquisitions, and divestitures ranging from small companies to billion-dollar companies
She provides expertise as a Certified Public Accountant (CPA), Certified Valuation Analyst (CVA), venture investor, business owner, and consultant
Jennifer is also a commercial real estate investor and has owned two companies
Questions for Jennifer Peek
Why is minimizing taxes a bad thing for business value?
What are the 3 things that business owners can do to maximize their business value?
What are banks looking for when loaning companies' money either for growth or for acquisition?
Why is due diligence important before buying a company and how can it help a new owner after the deal closes?
Why is it better to buy a company than to just start your own?
Jennifer Peek's Links
https://peekadvisory.com/
https://www.linkedin.com/in/jenniferjpeek/
https://twitter.com/jenniferpeek