Recession Expert, Speaker, and Bestselling Author Jonathan Slain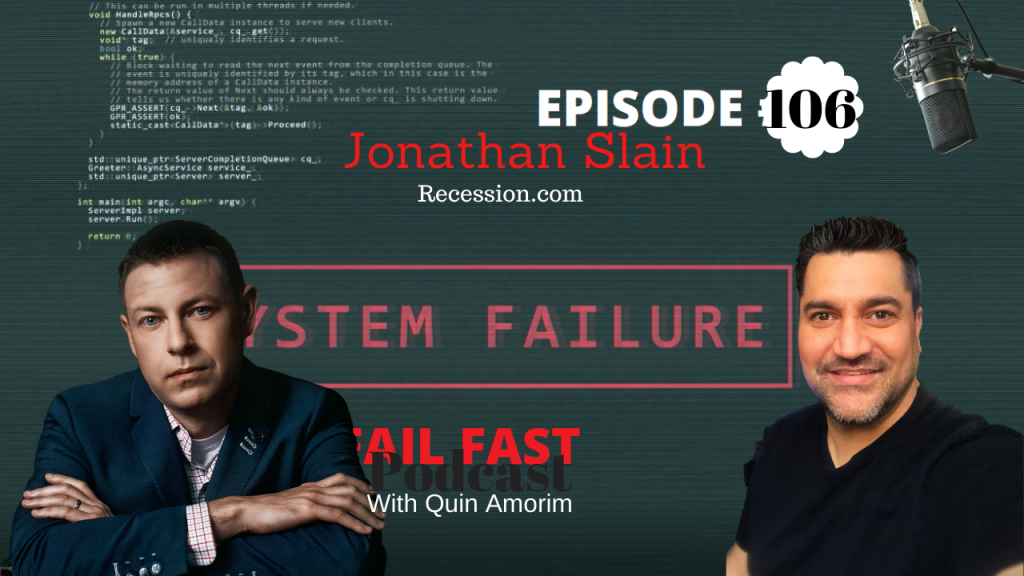 Podcast: Play in new window | Download
Subscribe: Apple Podcasts | Google Podcasts | Spotify | Amazon Music | iHeartRadio | Stitcher | Email | TuneIn | RSS | More
Jonathan Slain Recession Expert, Traction Implementer, Speaker and  Bestselling author of, "Rock the Recession: How Successful Leaders Prepare For, Thrive During, and Create Wealth After Downturns"
He coaches high growth leadership teams across the United States to implement the Entrepreneurial Operating System®
How did you get into a recession
What is the Entrepreneurial Operating System?
What makes you different than other coaches?
Why should I look forward to the next recession? Opportunity in chaos?
What's the first step to prepare for a recession?
How do I write a recession plan?
If you have money in the bank during a recession, is it safe there?
How bad will the Coronavirus recession be?
When will the Coronavirus recession be over?
Is it possible to become recession-proof?
How does one get an awesome testimonial from Peter Diamandis on a book?
Jonathan Slain's Book:
"Rock the Recession: How Successful Leaders Prepare For, Thrive During, and Create Wealth After Downturns"
coupon code "FailFast" to use at www.recession.com/shop to get 25% off ANYTHING that I sell on my Rock the Recession site (our workbook, our report, and our do-it-yourself recession planning kit). 
Jonathan Slain's Links