Joseph Hogue, Youtube Influencer on personal finance and investing.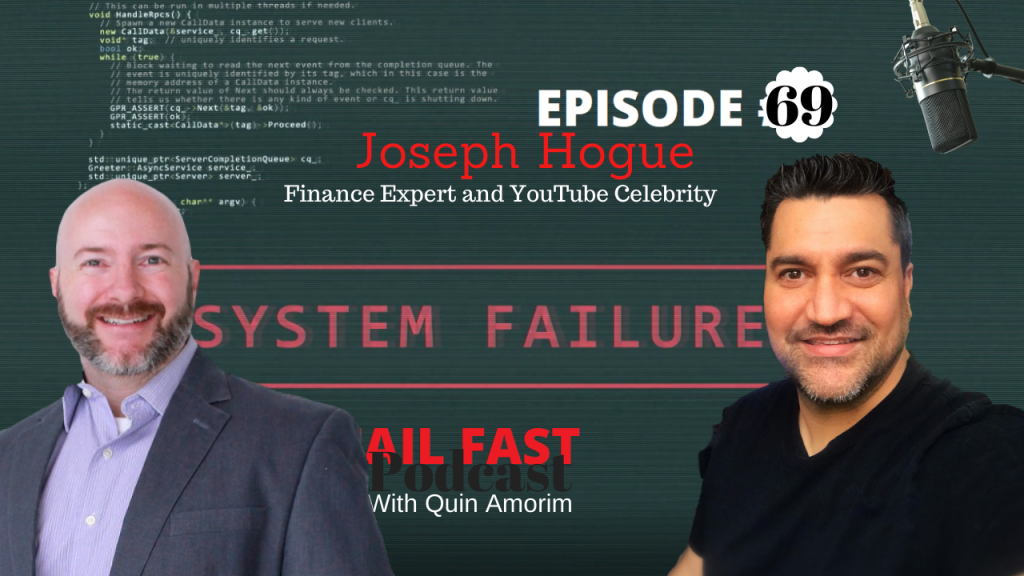 Podcast: Play in new window | Download
Subscribe: Apple Podcasts | Google Podcasts | Spotify | Amazon Music | iHeartRadio | Stitcher | Email | TuneIn | RSS | More
Joseph Hogue worked in private wealth management and venture capital for more than a decade before freelancing as an investment analyst.
He started developing his online businesses in 2013 and now runs four websites and a YouTube channel with over 90,000 subscribers and 3.5 Million views to date.
Joseph has appeared on Bloomberg TV, Fox Business, Morningstar and Forbes.
He has self-published 10 books on personal finance and investing.
He served in the Marine Corps and has degrees in Finance, Communication Studies, and a Masters in Business Administration from ISU.
He also holds the Chartered Financial Analyst (CFA) designation.
When he isn't talking money, Joseph budgets time for reading history and spending time with his family in Medellin, Colombia.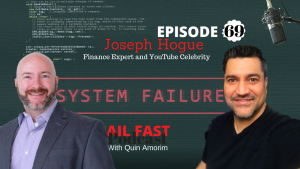 Some questions for Joseph Hogue
I saw your youtube stats and you are getting around 300 subscribes per day and 10K views per day, is it all organic from the content you deliver on Youtube?
How or why did you even get started on youtube in the first place?
Where did this passion for numbers come from?
What motivated you to quit the corporate world for an online business?
How did you make that transition?
What have been some mistakes you've made along the way?
What advice would you give to someone thinking about starting an online business?
What motivates you to keep growing the business?
Tell us about one of your failures?
How do you decide what to make the next video about
How often do you release new videos
Do you generate revenue from Youtube?
What are your favorite software or tools?
Social Media URLs (LinkedIn, FB, Instagram, Twitter…)
https://www.facebook.com/peerfinance101/
https://www.youtube.com/channel/UCbKdotYtcY9SxoU8CYAXdvg
https://twitter.com/peerfinance101
https://myworkfromhomemoney.com/make-money-youtube/
Joseph Hogue personal finance and investing Youtube Influencer