Shahid Durrani – CEO of Absolute Health Centre – Episode 98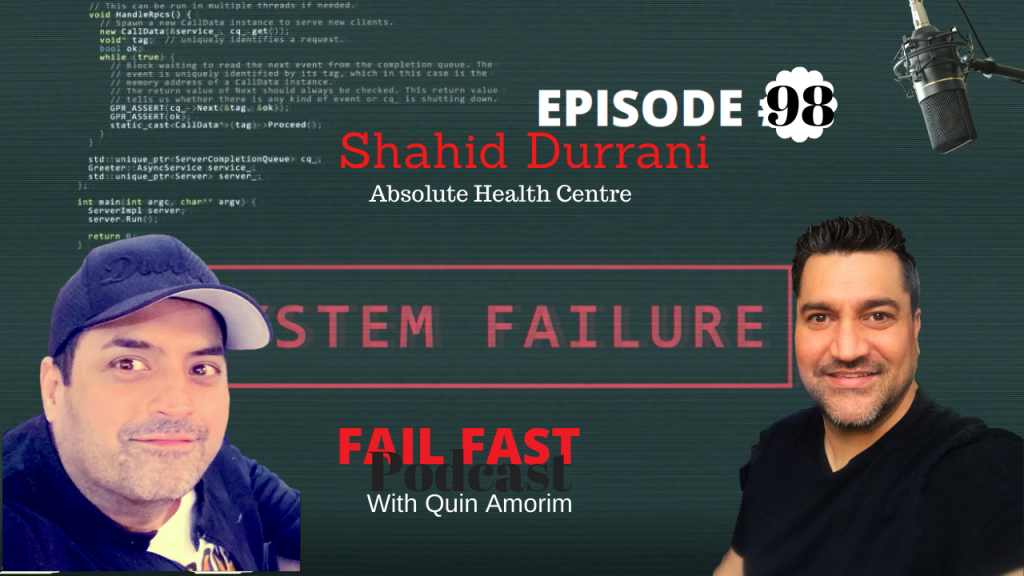 Podcast: Play in new window | Download
Subscribe: Apple Podcasts | Google Podcasts | Spotify | Amazon Music | iHeartRadio | Email | TuneIn | RSS | More
Shahid Durrani is a serial entrepreneur with businesses in niches like Medical field, Advertising, Automotive and Software
Shahid has made successful businesses in different industries without having any experience in those industry's when starting out his main passion is helping others, he wants to show people how to make it as an entrepreneur so they can give their loved ones the life they deserve!
CEO of Absolute Health Centre (Medical Facility), Co-Founder of MyGoTo (Advertising Network), and President of Farsh-e-Afghan Carpet Factory Ltd (Manufacturing)
Shahid do you have a background in medicine?
What is a Multidisciplinary Clinic?
Tell us how you were able to jump into the medical field without having any background in medicine?
-During this unpredictable time, how do you stay motivated?
I heard you created a robust marketing program for multidisciplinary clinics, how is that going?
After COVID 19 do you think retail will be the same?
Tell me about your upcoming Podcast show?
I see you are famous on Instagram, with over 50K how did this happen?
Tell me about MyGoTo?
Shahid Durrani's Links
http://absolutehealthcentre.com
https://mygoto.io
https://www.instagram.com/officialshahiddurrani/https://www.linkedin.com/in/shahid-durrani/
Our Sponsor today is:
ConsumerVoice.org. Product Ratings and Reviews. We have the Best Products in Every Category.
Brand Website: https://www.consumervoice.org/