Top 1% Mortgage Originator In The USA – Shane Kidwell | Ep #71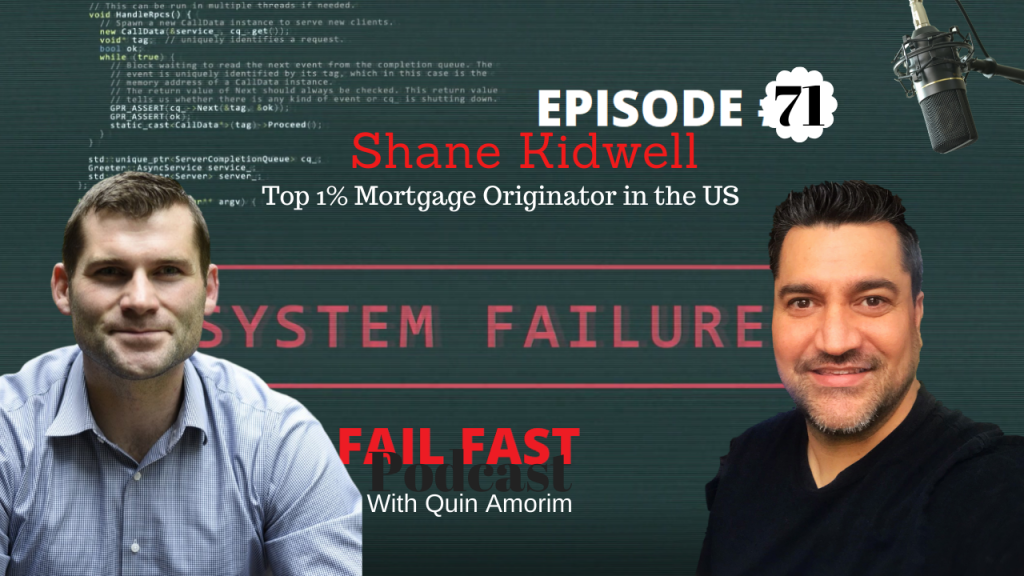 Podcast: Play in new window | Download
Subscribe: Apple Podcasts | Google Podcasts | Spotify | Amazon Music | iHeartRadio | Email | TuneIn | RSS | More
Shane Kidwell is the creative mind behind dwell Mortgage.
He is a full-time branch manager, top 1% mortgage originator for the last 3 years
Shane is a business coach, retired firefighter, and coffee enthusiast. He believes he has grown his business by practicing honesty over making an extra dollar.
Prior to lending and coaching, Shane Kidwell was a full-time firefighter at the busiest station on the West Coast. Shane believes that his experience as a firefighter has given him a special set of skills that he is able to bring into his businesses – from communication to face-paced yet effective work systems.
Shane still calls the Seattle area 'home' with his beautiful wife, Fernanda, and their amazing golden-doodles, Lola and Sophie.
How did you get into firefighting?
How long were you a firefighter for? (6 years)
How did you transition into Mortgages?
How do you become a top 1% Lender? since 2016
What strategies do you use to stay on top?
in your industry I know the goal is new leads so how do you get more leads?
Do you use a CRM
what type of marketing he does…..
does he use social media etc
Favorite tools
size of your team?
Links
Facebook: https://www.facebook.com/shanerkidwell (1800+ followers)
LinkedIn: https://www.linkedin.com/in/shane-kidwell-7131082a/
Text: dwell 38170