The Health Hero, Tim James – Chemical Free Body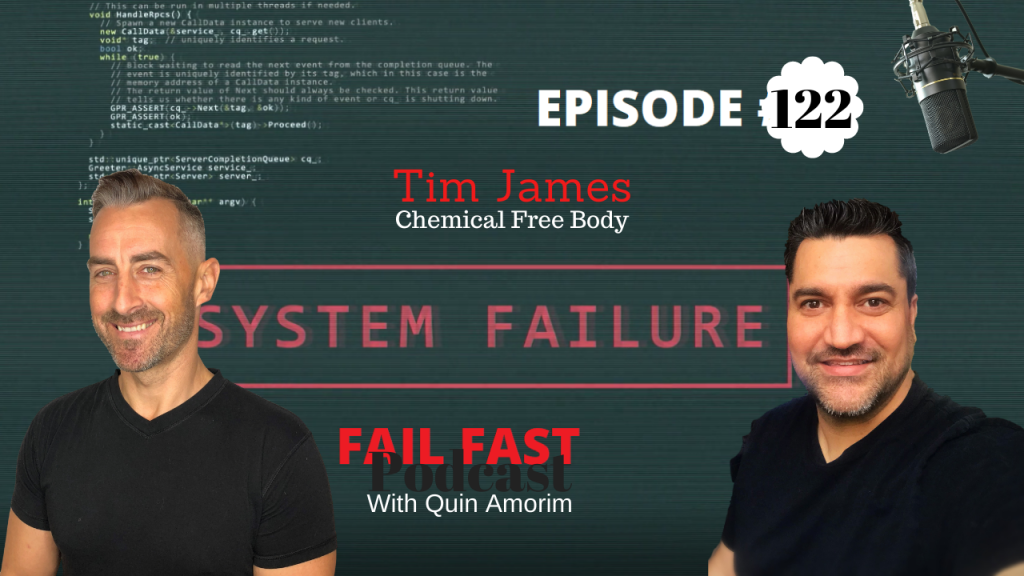 Podcast: Play in new window | Download
Subscribe: Apple Podcasts | Google Podcasts | Spotify | Amazon Music | iHeartRadio | Stitcher | Email | TuneIn | RSS | More
Tim James is 47 years old but has more enegy than 18 year old kids.
He suffered from multiple health issues in the past, like rectal bleeding, two separate skin issues, chronic acid indigestion, and had surgery to remove one of his organs due to serious digestive issues, Tim knew something had to change.
But it was only after watching his closest ones die of cancer and the death of his younger brother that he finally decided to take action.
So he produced his own chemical-free food products. Chemical Free Body
Tim, you had a rough time with your health in the past! tell me about it
How did you become The Health Hero?
tell me about how you decided to make your own healthy supplement
What are the Core 4 Secrets that you teach your coaching clients?
Why is purified and restructured water so Important today?
How can we feed the world without meat?
How do we build up our immune systems to protect our families?
Why are most supplements toxic and how do you find the right ones?
What are good sugar alternatives?
Why is Intermittent Fasting so beneficial to ideal health?
Company
Chemical Free Body
– Website
www.chemicalfreebody.com discount FFP
https://www.facebook.com/tim.james.9216
https://www.instagram.com/chemicalfreebodyguy/
https://www.facebook.com/chemicalfreebody/
https://www.instagram.com/chemicalfreebody/
https://www.linkedin.com/in/tim-james-cfb/
https://danoucha.com/ water Girl